New interviews and NAPOLEON sessions clip
(December 8, 2023)
A couple new interviews with Martin Phipps has been posted over the last few days and weeks. While the first (long one) is devoted to NAPOLEON, two others are related to the final season of THE CROWN. You can check them all above and for those on facebook, Martin also recently posted brief clip from NAPOLEON sessions.
NAPOLEON score live + interviews from US and London premieres
(November 22, 2023)
As reported previously, Martin Phipps's score for NAPOLEON will be released by Sony Masterworks later this week. The album features roughly 48 minutes of original score. Full album details coming soon. In the meantime check the video from the premiere, which features selections from the score performed live followed by interview with Martin Phipps (starting at roughly 7:30).
The other interview above is from the London premiere.
THE CROWN: SEASON 6 score album announced
(November 15, 2023)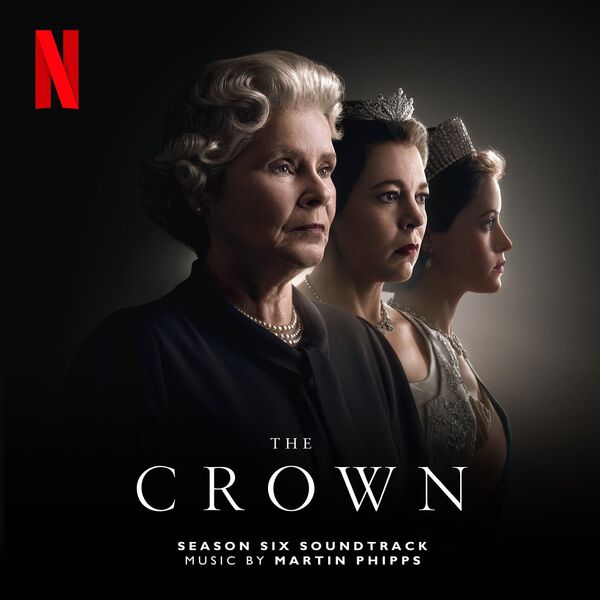 Sony Classical will release a new soundtrack album for the Netflix original series The Crown. The soundtrack will be released on December 14, 2023. The first part of the new season will premiere tomorrow, November 16 and the second part will debut on December 14 on Netflix.
In other less positive news, it turns out that according to first reviews Ridley Scott fucked up another project by incorporating music from other movies, following Alien, Legend and Kingdom of Heaven, the latest victim is Martin Phipps's score for NAPOLEON, parts of which you won't hear in the movie (where it was replaced by portions of Dario Marianelli's Pride and Prejudice). Hopefully soundtrack album, coming from Sony Masterworks next week, will provide better overview of the score.
NAPOLEON for Ridley Scott
(October 18, 2023)
Apple Studios in conjunction with Columbia Pictures will release Ridley Scott's upcoming drama NAPOLEON on November 22nd. While the theatrical cut (little over 2,5 hours) will make its limited run in theatres, extended 4-hour version is also expected to be released online. So far there has been no information about the score album. Stay tuned for details, which will be added as soon as available.
In the meantime Martin Phipps has also recorded his score for the final 6th season of THE CROWN. First two episodes will be released on November 14.
NAPOLEON for Ridley Scott
(February 04, 2023)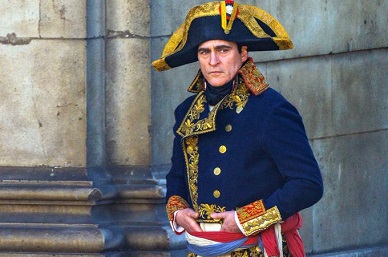 Multpile sources have reported that Martin Phipps composed original score for Ridley Scott's NAPOLEON. The film stars Joaquin Phoenix in the title role, Vanessa Kirby as Empress Josephine, alongside Tahar Rahim, Youssef Kerkour, Edouard Philipponnat, John Hollingworth and Alfredo Tavares. The movie explores Napoleon Bonaparte's origins and his ruthless climb to emperor, through the lens of his addictive and often volatile relationship with the Empress. The score was recorded last fall in London and the film is expected to premiere later this year.
THE CROWN SEASON 5 available on vinyl and digitally
(February 04, 2023)
Martin Phipps' score for THE CROWN: SEASON 5 has been released digitally last year and vinyl edition will be released in few weeks and can be pre-ordered from Amazon UK, US, DE or FR. For some unexplicable reason no CD has been released.
Martin Phipps is also set to return to score the sixth and final season of the series later this year.
THE RAILWAY CHILDREN RETURN score album announced
(July 10, 2022)
Martin Phipps and Edward Farmer co-composed original score for THE RAILWAY CHILDREN RETURN. The movie follows a group of children who are evacuated to a Yorkshire village during the Second World War, where they encounter a young soldier who, like them, is far away from home.
The movie will be released in UK on July 15th accompanied by digital score album from MovieScore Media. Full details and samples coming next weekend...
THE PRINCESS score released
(July 10, 2022)
Dubois Recors has released Martin Phipps's score for THE PRINCESS. The new documentary tells Princess Diana's story exclusively through contemporaneous archive materials creating a bold and immersive narrative of her life and death. It also illuminates how the public's attitude to the monarchy was, and still is.
The album is currently available to download or stream through all specialised outlets. Full album details and audio samples coming soon...
New interview and two commentary tracks by Martin Phipps
(July 10, 2022)
Over the last few months several THE CROWN related interviews have been released including two commentary tracks by Martin Phipps discussing his two major cues in Season 4. You can check them out above as well as lengthy interview published earlier this year.
SOLOS score album released
(May 24, 2021)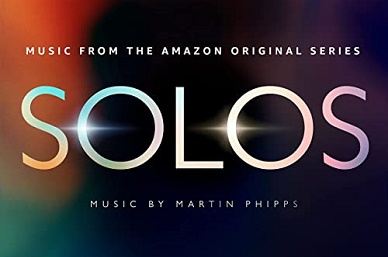 Dubois Recors has released Martin's score for SOLOS last Friday. Available as download only, the album features 30 minutes of original score composed by Martin Phipps with additional music by Patrick Jonsson. You can get the album from Amazon or Amazon UK . The series is available worldwide through Amazon Prime.