FILMOGRAPHY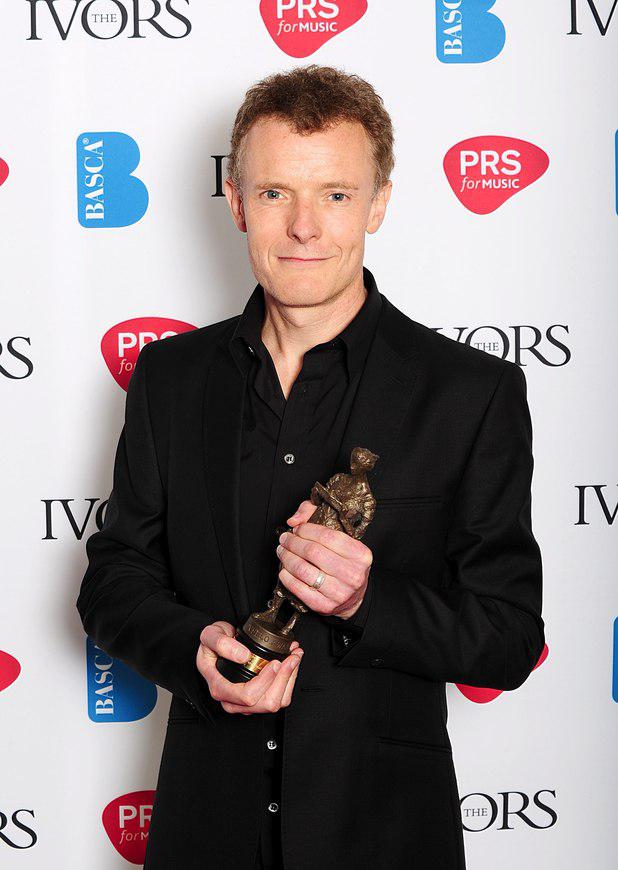 Coming from a musical background (he is Benjamin Britten's godson), Martin read drama at Manchester University. Fortunately for the acting profession, he decided to concentrate his energies on writing music. Since scoring his first TV drama, Eureka Street, in 2002, he has won 2 BAFTAs & 5 Ivor Novello Awards, and gone on to write music for many of the most interesting series of recent years, including the BBC and Weinstein Company's War and Peace, Peaky Blinders and Black Mirror.
In his liner notes to Brighton Rock soundtrack release, that his score to Rowan Joffe's reimagining of Graham Greene's Brighton Rock, first brought to the screen in 1947, needed to be dark and lovely. And it is both of these things – rich and sumptuous of tone and depth, but full of malevolence. Spread across these cues are instances of real threat, of creeping dread; shadows that seem too long, too dark. It's a fascinating, enveloping listen.
Of course, Phipps' score is well matched to the story it accompanies. The setting may have shifted, from the 1930s to the mods-and-rockers warfare of the 1960s, but Joffe's telling of Greene's 1938-published novel retains the noir aspects of the Richard Attenborough-starring Brit classic. Of course, it doesn't have the impact of its predecessor, but it's a riveting, raucous thriller nonetheless. And Phipps cunningly utilises beauty to heighten the more macabre elements of his arrangements. By employing an all-girl choir of individuals aged between six and 18 on a number of pieces, there's innocence conveyed – an innocence there to be corrupted, to be taken advantage of. When this choir – the Brighton Festival Youth Choir – combines with the BBC Concert Orchestra on Pinkie Brown, the effect is immediately arresting. It's a rabbit-in-the-headlights moment – and the listener is the wee bunny about to get squashed.
Having recently moved into film, Martin is currently scoring Fox Searchlight's The Aftermath, starring Keira Knightley and Alexander Skarsgard. Previous film credits include the Weinstein Company's much anticipated Woman In Gold with Hans Zimmer, starring Ryan Reynolds and Helen Mirren, Harry Brown and Brighton Rock. In 2014 Martin had 2 feature film scores premiering at the Toronto Film Festival; Daniel Barber's US indie The Keeping Room, and Morgan Matthew's X Plus Y.
Martin recently set up Mearl, a project to facilitate collaborating with other artists & composers, as well as a platform for developing his own material. Peaky Blinders was the first soundtrack written under this name, scored with a band of musicians from Radiohead's new Laundry Studios in London Fields. Two recent feature films were also written under this title.


AWARDS:
2017 - WINNER - Ivor Novello Award: War and Peace (Best Television Score)
2017 - Nominated - BAFTA: War and Peace (Best Original Music)
2017 - Nominated - Emmy: Victoria (Outstanding Original Main Title Theme)
2017 - Nominated - Emmy: Victoria (with Ruth Barrett, Outstanding Composition for a Series)
2016 - Nominated - Emmy: War and Peace: Part 1 (Outstanding Composition for Limited Series, Drama)
2015 - WINNER - Ivor Novello Award: The Honourable Woman (Best Television Score)
2014 - WINNER - Biarritz Int. Festival: Peaky Blinders (TV Series and Serials: Music)
2012 - WINNER - Ivor Novello Award: The Shadow Line (Best Television Score)
2012 - Nominated - Emmy: Great Expectations (Outstanding Original Main Title Theme)
2012 - Nominated - BAFTA: Great Expectations (Best Original Television Music)
2010 - WINNER - BAFTA: Small Island (Best Original Television Music)
2009 - WINNER - BAFTA: Wallander (Best Original Television Music)
2009 - WINNER - Royal TV Society: Wallander (with Emily Barker, Best Music - Original Titles)
2009 - Nominated - BAFTA: Sense & Sensibility (Best Original Television Music)
2008 - Nominated - Emmy: Sense & Sensibility (Outstanding Composition for Limited Series, Drama)
2008 - WINNER - Ivor Novello Award: Oliver Twist (Best Television Score)
2007 - WINNER - Ivor Novello Award: Virgin Queen (Best Television Score)
2006 - WINNER - Royal TV Society: Virgin Queen (Best Original Score)
2005 - Nominated - Ivor Novello Award: North & South (Best Television Score)

LATEST PROJECTS