30. 01. 2016
Coming up next is the new movie from Laika studios KUBO AND THE THE TWO STRINGS, which will be released by Focus Features on August 19, 2016. The trailer was also released a couple days ago and you can check it out below.
30. 01. 2016
New collaboration of Dario Marianelli with Asif Kapadia was screened earlier this week at Sundance film festival. ALI AND NINO tells the love story of a Muslim Azerbaijani boy and Christian Georgian girl in Baku from 1918 to 1920. The movie will get wider release later this year, which will be hopefully accompanied by a soundtrack album... so far no release date has been announced and will be added as soon as available. For more information about the movie, check the Sundance Film Festival's website.
02. 09. 2015
Details for the upcoming EVEREST soundtrack album has been revealed and here is the cover and the tracklist. The album will be released on September 18th and is currently available to pre-order through most of the retailers.
01. The Call (3:11)
02. Setting Off from Kathmandu (1:16)
03. First Trek: Base Camp (2:30)
04. Arriving at the Temple (Performed by The Monks of Tharig Monastery) (1:01)
05. The Lowdown (2:36)
06. A Close Shave (3:25)
07. Starting The Ascent (3:06)
08. To Camp Four (2:09)
09. Someone Loves Us (1:56)
10. Summit (4:57)
11. Time Runs Out (6:58)
12. Lost (2:23)
13. Last Words (2:58)
14. Beck Gets Up (2:55)
15. Chopper Rescue (2:20)
16. Epilogue (5:11)
24. 07. 2015
Varese Sarabande will release Dario Marianelli's score for upcoming EVEREST on September 18th and you can already pre-order from Amazon. So far there is no specific information available will be added later on. In the meantime you can at least watch trailer below.
07. 07. 2015
Varese Sarabande will release limited edition of Dario Marianelli's THIRD PERSON. The score was previously available digitally and now you can also pre-order one of the 1000 copies available here. The tracklist of both versions is the same:
01. A Tale Of Three Cities (3:41)
02. Lady in Red (2:25)
03. Hotel Games (1:04)
04. Shoelaces (1:45)
05. Monica (2:57)
06. The Note (3:54)
07. Being Late (2:32)
08. Yellow Cabs (2:01)
09. Shouldn't Be Alone (4:18)
10. Three Men (1:36)
11. No One Ever Called Me That (7:48)
12. Three Rooms (4:21)
13. Julia (2:21)
14. Vanishing (5:15)
15. Michael's Story (3:22)
16. Watch Me (4:49)
07. 07. 2015
Dario Marianelli has been hired to score the upcoming animated feature KUBO AND THE TWO STRINGS. The film is directed by Laika president and CEO Travis Knight and features the voices of Matthew McConaughey, Charlize Theron, Rooney Mara, Ralph Fiennes, Brenda Vaccaro and Art Parkinson. The movie is set in mythical ancient Japan and centers around Kubo who lives a quiet, normal life in a small shoreside village until a spirit from the past turns his life upside down and he must locate a magical suit of armor once worn by his late father, a legendary Samurai warrior. Marc Haimes and Chris Butler are writing the screenplay and Knight is producing the project with Arianne Sutner (ParaNorman). Marianelli has previously composed the music for Laika's The Boxtrolls, which was released last year and received an Oscar nomination in the Best Animated Feature category. Kubo and the Two Strings will be released on August 19, 2016 by Focus Features.
The composer is also set to reunite with director Asif Kapadia on the upcoming drama ALI AND NINO. The movie stars Adam Bakri, Maria Valverde, Mandy Patinkin and Connie Nielsen. The film is based on the novel by Kurban Said and tells the love story between a Muslim boy and a Christian Georgian girl, in Baku, Azerbaijan against the backdrop of World War I and Azerbaijan's fight for independence. Christopher Hampton (Dangerous Liaisons, Atonement, A Dangerous Method) has adapted the material for the screen. Kris Thykier (Kick-Ass, Woman in Gold, The Debt) is producing the Marianelli and Kapadia have previously collaborated on films including The Warrior, The Return and Far North. Ali and Nino is expected to premiere later this year.
15. 04. 2015
According to some sources in the film industry Dario Marianelli is no longer working on the score for Joe Wright's PAN and has been replaced by John Powell. So far no official confirmation has been issued, only Marianelli's name is being replaced in more recent promotional materials of the film. It is also unknown how much Marianelli actually composed for the movie and if his score was even recorded.
24. 03. 2015
Dario Marianelli has begun recording his score for upcoming EVEREST in London. Here is one photo by Stephan Eicke.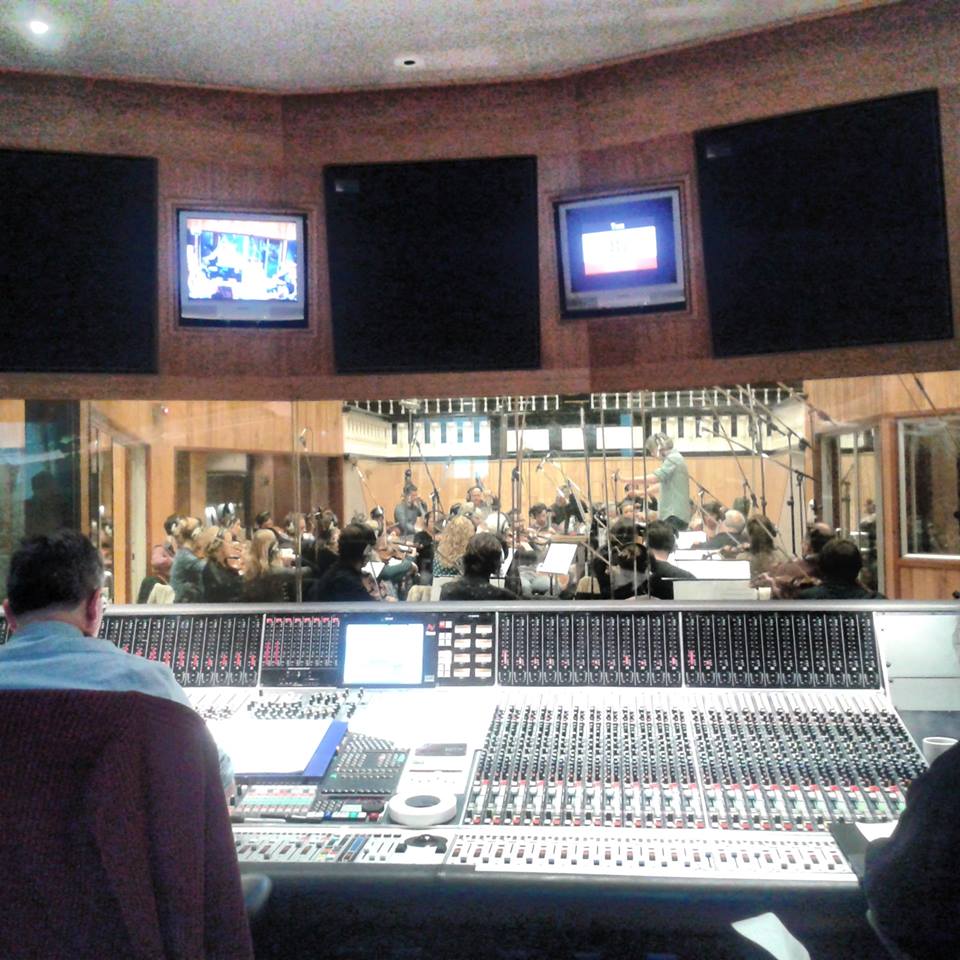 05. 12. 2014
First trailer of Joe Wright's upcoming PAN has been released and if you pay attention, you can notice the info that the soundtrack album should be available from WaterTower Music. More information will be available closer to the release date of the movie, which is currently set on July 15th, 2015. You can watch the trailer below:
30. 08. 2014
THE BOXTROLLS tracklist and cover art are available now and you can also pre-order the CD at ScreenArchives.
1 The Unspeakable Has Happened
2 The Boxtrolls Song
3 Snatcher And His Stooges
4 Allergic
5 To The Rescue
6 I'm Sure I Am Delicious
7 I Was Given To Them
8 What's a Father
9 Slap Waltz
10 Snatcher's 'Dramatical' Entrance
11 Look What You Did
12 The Scavengers
13 Jelly!
14 Last Battle
15 Say Cheese
16 Little Boxes
17 Some Kids
18 Whole World
19 The Boxtrolls Cavern
20 Eggs' Music Box
21 Quattro Sabatino
22 One Busy Night
23 Rooftop Chase
24 Broken Eggs
25 Cheesebridge Funfair
19. 08. 2014
Back Lot Music will release Dario Marianelli's score for THE BOXTROLLS on September 23rd. You can already pre-order your copy from Amazon. So far not that many information is available but it will be posted as soon as it's announced.
03. 07. 2014
According to Film Music Reporter Dario Marianelli has signed to score upcoming adventure drama EVEREST, which is currently in postproduction. The movie follows two expeditions, which on their trip encountered one of the biggest storms in the area that left many of their members dead. The movie was directed by by Baltasar Kormakur and stars Jake Gyllenhaal, Josh Brolin, Jason Clarke, Keira Knightley, Robin Wright, Sam Worthington, Emily Watson, Clive Standen, Martin Henderson, Thomas Wright, Michael Kelly and John Hawkes. Universal Pictures will release the movie on February 27th, 2015.
01. 06. 2014
Dario Marianelli will be attending KRAKOV INTERNATIONAL FILM MUSIC FESTIVAL, which will take place on September 25th to 28th. So far there is no definitive confirmation of the extend of events he will participate in, but his work should be included during closing night gala concert, which will present suites from ASCAP's unparalleled roster of legendary film composers, accompanied by fragments of the films they scored. For more information about the festival, visit it's official website.
01. 06. 2014
It seems that the physical release of Dario Marianelli's soundtrack for A LONG WAY DOWN has been delayed or postponed indefinitely. If any of you happen to know about a store that is actually selling the copies, please, let me know in the Guestbook.
18. 04. 2014
Trailer for Paul Haggis' upcoming drama THIRD PERSON has been finally released. The movie will be finally released in various countries including Belgium and Japan in April and June but so far there is still no information about its wider release dates, which will be hopefully accompanied by a soundtrack album, which also still needs to be announced.
25. 03. 2014
As mentioned below Decca Records will release Original soundtrack album for upcoming A LONG WAY DOWN and the tracklist has been revealed. You can also check samples from all tracks at Amazon UK, where you can also buy digital download version of the album, which has been released earlier this week. Total amount of original score on the album is 19:51.
01. Let Me Tell You (2:55)
02. I Found You – Alabama Shakes (2:58)
03. Do You Need A Lift (2:03)
04. I Will Remain – Matthew and the Atlas (3:22)
05. I Follow Them Everywhere (1:30)
06. I Will Survive (Album Version) – Cake (5:10)
07. Tragedy (1:46)
08. In This Shirt – The Irrepressibles (5:33)
09. Naked Angel (1:28)
10. The Birdwatcher (1:24)
11. Mentira – Manu Chao (4:36)
12. Maureen (3:50)
13. Youth – Daughter (4:08)
14. Five Seconds (4:55)
15. No More Running – Michael Kiwanuka (2:56)
16. 03. 2014
Original Soundtrack from A LONG WAY DOWN will be released on Decca Records on April 14th and you can already pre-order at Amazon UK. More information will be added later on as they will become available.
13. 03. 2014
New Dario Marianelli's project has been announced by Film Music Reporter. Marianelli is currently working on his score for the upcoming crime thriller HEAT. The film is directed by Simon West (Con Air, The Expendables 2, Tomb Raider) and stars Jason Statham, Sofia Vergara, Stanley Tucci, Michael Angarano, Dominik Garcia-Lorido, Anne Heche, Jason Alexander, Max Casella, Hope Davis and Milo Ventimiglia. The movie follows a recovering gambler-turned-hired bodyguard working in Vegas who decides to help a friend after she is attacked by the mob but gets in over his head as he seeks revenge. William Goldberg (The Princess Bride, Marathon Man) has written the screenplay based on his novel, which has previously turned into a movie starring Burt Reynolds in 1986. Statham is also producing the SJ Pictures, Quad Productions and Current Entertainment production with Steve Chasman (The Transporter, The Bank Job). HEAT is currently in post-production and is expected to be released later this year.
13. 03. 2014
A LONG WAY DOWN Marianelli scored last year has been recently shown at the Berlin Film Festival and will be released in UK next week (see May 25th post below for details on the movie). You can watch the trailer below. According to the trailer Decca Records will release the soundtrack album. Stay tuned for details...
05. 12. 2013
Dario Marianelli has signed on to provide original score for his first animated feature THE BOXTROLLS combining stop-motion with CGI. The 3D movie is directed by Anthony Stacchi (co-director of Open Season) and Graham Annable (story artist on Coraline and ParaNorman) and features the voice talent of Ben Kingsley, Toni Collette, Elle Fanning, Isaac Hempstead-Wright, Jared Harris, Simon Pegg, Nick Frost, Richard Ayoade and Tracy Morgan. The film is based on the novel Here Be Monsters by Alan Snow and takes place in Cheesebridge, a posh Victorian-era where people believe the Boxtrolls crawl out of the sewers at night and steal their children and cheeses, when in reality they're a cavern-dwelling community of quirky and lovable oddballs. Focus Features will release the film on September 26th, 2014. The teaser trailer is already available:
13. 10. 2013
Dario Marianelli has been selected as one of the two composers to participate in BAFTA's Conversations with Screen Composers series hosted by Tommy Pearson. On November 25th he'll take the stage at the Albert Hall's Elgar Room to discuss his career at an evening event punctuated by live performance and film clips. More details at the BAFTA website .
26. 07. 2013
According to Film Music Reporter Dario Marianelli has been hired to score the upcoming romantic drama THIRD PERSON. The film is written and directed by Paul Haggis and stars Liam Neeson, Mila Kunis, Adrien Brody, James Franco, Olivia Wilde, Maria Bello, Kim Basinger and Moran Atias. The movie follows three inter-connected love stories of three couples in three cities: Rome, Paris and New York. THIRD PERSON is set to premiere at the Toronto Film Festival in September.
23. 06. 2013
New interview with composer, orchestrator and conductor Benjamin Wallfisch was released today by The Arts Desk and you can listen to it here. Besides Wallfisch's own experiences as the conductor and composer, he also discuss his collaboration with Dario Marianelli - starting approximately 12 minutes into the interview.
14. 06. 2013
HUMMINGBIRD aka REDEMPTION soundtrack will be released as download only on June 25th by UMGI/Fontana International and is currently available to pre-order at Amazon UK . The tracklist is basically the same as the promotional download listed in the post below with one additional song not composed by Marianelli.
1. Chased (2:12)
2. The Apartment (2:30)
3. Cash! (1:11)
4. Malka Moma Si Se Bogu Moli (P.Koutev Choir) (2:55)
5. Getting Better (4:02)
6. Do You Want To Work? (2:12)
7. Joey's Career (4:50)

08. Isabel Is Dead (3:40)
09. The Italian Restaurant (2:48)
10. Nun In Red (1:58)
11. The Lorry (5:04)
12. Crazy Patch (2:32)
13. At The Ballet (3:54)
14. Hummingbirds (5:31)
29. 05. 2013
Film music publishing company Score Revolution is now offering opportunity to listen to several tracks from Dario Marianelli's most recent score for HUMMINGBIRD. The score is described as less percussive and more overtly emotional than is typical for the genre. Tracks like "Getting Better," with its nervous yet soulful strings and tentative, suspenseful bass highlight the film's rich tapestry of conflicted, constrained emotions. Even more traditionally percussive and electronic-industrial tracks like "Do You Want to Work" and "Joey's Career" evoke a kind of colorful, interior melancholy whereas "Nun in Red" and "At the Ballet" opt for the pure, unreconstructed emotional power of the orchestra.. You can check out the samples here. So far there is no news about possible soundtrack album. Many thanks to FAbso for an update!
29. 05. 2013
New interview with Dario Marianelli has been published recently by ClassicFM and it focuses mostly on his collaboration with Dustin Hoffman on his score for QUARTET. You can listen to the interview here. Many thanks to thunderbreak for an update!
25. 05. 2013
As announced by Film Music Reporter earlier this week, Dario Marianelli is currently working on his score for upcoming drama A LONG WAY DOWN. The film based on the novel by Nick Hornby (About a Boy, High Fidelity) marks the English language directing debut of French filmmaker Pascal Chaumeil. Pierce Brosnan, Toni Collette, Aaron Paul, Rosamund Pike, Sam Neill and Imogen Poots are starring in the movie, which follows four strangers who meet on New Year's Eve on the top of a London skyscraper, who each had intended to jump off but make a pact to stay alive and help each other. Jack Thorne adapted the material for the screen. So far there has been no release date announced.
25. 03. 2013
Trailer for upcoming HUMMINGBIRD has been released recently and you can watch it below. The movie will be released in UK and US on June 28th. There is still no word about possible release of Dario Marianelli's score. More information (hopefully) coming soon...
11. 01. 2013
AMPAS has finally revealed their nominations and here is the list of Oscar nominees for Best Original Score:
Michael Danna for "Life of Pi"
Alexandre Desplat for "Argo"
Dario Marianelli for "Anna Karenina"
Thomas Newman for "Skyfall"
John Williams for "Lincoln"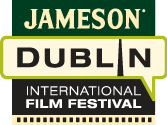 20. 12. 2012
Dario Marianelli will be attending 2013 Jameson Dublin International Film Festival, which will also include concert featuring many Marianelli's scores on Febtuary 19, 2013. The RTÉ Concert Orchestra will perform a programme of Marianelli's film music specially selected by the composer which will include music from Ailsa and I Went Down as well as debut Irish performances of The Brothers Grimm, Pride and Prejudice, Anna Karenina and Atonement Suites. Tickets for this special event are only available from The National Concert Hall BOX OFFICE on www.nch.ie or 01 4170000 from Friday 21st December 2012.

13. 12. 2012
Another set of nomination has been announced - this time Golden Globe. In the Best Original Score category the nominees are:

Michael Danna for "Life of Pi"
Alexandre Desplat for "Argo"
Dario Marianelli for "Anna Karenina"
Tom Tykwer, Johnny Klimek and Reinhold Heil for "Cloud Atlas"
John Williams for "Lincoln"

06. 12. 2012
Dario Marianelli was one of the few composers interviews by Los Angeles Times (the others are Patrick Doyle, Mychael Danna and trio of Cloud Atlas composers) and discusses his work on ANNA KARENINA. You can read the article online here .

04. 12. 2012
Dario Marianelli has been nominated for Satellite Award for his Anna Karenina score. The award ceremony will take place on December 16th and here is the full list of nominees in all categories. The other nominees for Best Original Score are:

Alexandre Desplat, Argo, Warner Bros.
Thomas Newman, Skyfall, Columbia Pictures
Jonny Greenwood, The Master, The Weinstein Co.
John Williams, Lincoln, DreamWorks/Touchstone
Dan Romer, Benh Zeitlin, Beasts of the Southern Wild, Fox Searchlight Pictures

29. 11. 2012
Quartet cover revealed and you can finally listen to more samples from the score on Amazon UK, where is the CD also available for pre-order. If nothing changes, it will be released in EU on Dec 17th, while in the US it is getting released also on Decca records on Dec 24th. Sadly, album features only 4 tracks from Dario Marianelli with total playing time 5:02 only. Click on the cover image on the right to display it in higher resolution.

29. 11. 2012
If interested anyone can listen to complete ANNA KARENINA score on Focus Features' website. Thanks FAbso for heads-up.

13. 11. 2012
Variety recently published an article about Dario Marianelli's score for ANNA KARENINA. You can read it here.

13. 11. 2012
Decca Records will release Dario Marianelli's score for QUARTET on December 18th. No cover has been revealed yet, but at least the tracklist follows. You can already pre-order the CD at Amazon.
01. Act 1: Libiamo Ne Lieti Calici [Brindisi] [La Traviata] [Instrumental]
02. Wilfs Descent
03. An Sylvia
04. La Donna e Mobile [Rigoletto] [Instrumental]
05. The Flowers That Bloom In The Spring [The Mikado]
06. Jean Arrives
07. The Swan [Carnival Of The Animals]
08. So Please You, Sir, We Much Regret [The Mikado]
09. Minuet & Trio from String Quartet
10. Not Upset
11. Symphony 100, Military 3, Menuet
12. Sunrise Quartet 1. Allegro Con Spirito
13. Sunrise Quartet 2. Adagio
14. Sunrise Quartet 3. Menuetto: Allegro
15. Sunrise Quartet 4. Finale: Allegro Ma Non Troppo
16. Tit Willow [The Mikado]
17. Caro Nome [Rigoletto / Act 1]
18. Are You Havin Any Fun?
19. Ah! qual colpo inaspettato! [Il barbiere di Siviglia / Act 2]
20. Over My Dead Body
21. Toccata and Fugue in D minor
22. Libiamo Ne Lieti Calici
23. Vissi D Arte
24. Bella Figlia Dell Amore
18. 09. 2012
Dario Marianelli was recently interviewed by Tim Burden for his Movie Magic show on Q Radio. You can listen to the whole broadcast here and not only hear Marianelli himself discussing a number of pieces from his score, listen to the soundclips but also listen to the premiere of his music for Dustin Hoffman's QUARTET. In the meantime the release of QUARTET has been pushed back a little and will be released in both UK and US on January 4, 2013.
12. 09. 2012
ANNA KARENINA samples are now online!
11. 09. 2012
ANNA KARENINA score is now available through various european retailers with US release coming in mid November in time of US release of the movie. The complete tracklist including track times has been added to the project's page and first samples are also available on british Amazon.
03. 09. 2012
ANNA KARENINA tracklist announced. The album is being released by Decca Records next week. Samples coming soon. For more information about the upcoming score release and this project, visit its brand new page .
01. Overture
02. Clerks
03. She Is Of The Heavens
04. Anna Marches Into A Waltz
05. Beyond The Stage
06. Kitty's Debut
07. Dance With Me
08. The Girl And The Birch
09. Unavoidable
10. Can-Can
11. I Don't Want You to Go
12. Time For Bed
13. Too Late
14. Someone Is Watching
15. Lost In A Maze
16. Leaving Home, Coming Home
17. Masha's Song
18. A Birthday Present
19. At The Opera
20. I Know How To Make You Sleep
21. Anna's Last Train
22. I Understood Something
23. Curtain
24. Seriously
16. 08. 2012
ANNA KARENINA soundtrack album will be released by Decca Classic on September 10th in the UK, with US release coming about two months later when the movie opens in the U.S. The CD is already available to pre-order on UK Amazon . More details coming soon. UPDATE (August 18): cover art added, click on the image on the right for high resolution version.
26. 07. 2012
Dario Marianelli is scoring QUARTET. New movie directed by Dustin Hoffman based on the play by Ronald Harwood, who also provided movie's screenplay. The film tells the story of a group of former opera singers living in the home for retired who regularly celebrate Antonio Vivaldi's birthday with a concert, and starts Maggie Smith, Michael Gambon, Billy Connolly and Pauline Collins. Although Hoffman has partially directed Straight Time many years ago, QUARTET marks his first solo directorial effort. Release date is planned for November 2nd, 2012 and you can watch the trailer below:
18. 07. 2012
Dario Marianelli has signed to score upcoming thriller HUMMINGBIRD centered on an war veteran who has reinvented himself as an upper-class Londoner and has to embrace his violent past when his girlfriend is murdered. The movie is first feature-length project for its director Steven Knight, who has been working as the writer responsible for example for EASTERN PROMISES, AMAZING GRACE or DIRTY PRETTY THINGS, and stars Jason Statham. Release date is planned for March 13, 2013.
08. 07. 2012
According to the latest post by orchestrator/conductor Benjamin Wallfisch, recording ANNA KARENINA score is now completed: "Just finished conducting the score for Anna Karenina. Wow. Bravo Mr. Marianelli - what a joy"
24. 06. 2012
First ANNA KARENINA trailer was recently released. The movie is opening September 7 in Europe and about 3 months later in the US.
31. 03. 2012
SALMON FISHING IN THE YEMEN samples are finally online. Check them out at the project page of the movie.
17. 03. 2012
Latest issue of Film Score Monthly Online features interview with Dario Marianelli discussing his score for SALMON FISHING IN THE YEMEN. You can read the interview after subscribing here. Here is an interesting quote from Dario about his latest score incorporating wide range of scottish and arabic instruments and merging them together with an orchestra and electronic elements:
"My very first idea, when I looked at the story, was to try to subvert the expected sonic geography. Here you have a Sheikh who loves Scotland, and a Scot who ends up having his life shuffled up by meeting with a vision totally foreign to his world. I thought the meeting and merging of those distant worlds should somehow be reflected in the music. It is always quite a challenge in any score, for me, to get the right balance between the various elements. It's not just the balance in sound levels: I would say it is more a matter to find the point at which they are interesting and relevant to what is happening in the story, and they do not become a geographical shortcut empty of emotional meaning."
08. 02. 2012
CD and digital release Dario Marianelli's score for upcoming SALMON FISHING IN THE YEMEN was announced today by Lakeshore Records. The soundtrack album will be available first as digital download on February 28th, with CD release following on March 20th. Stay tuned for samples coming soon.
01. Prologue
02. Machinations
03. Scotland
04. Inspirational Sheikh
05. Dreams
06. A Turn for the Worse
07. To The Yemen
08. The Threat
09. It's In Your DNA!
10. Salmon Fishing
11. Big Projects
12. Rob Returns
13. Disaster
14. Goodbye Hello
15. Happy Ending
16. Bonus Bach
01. 01. 2012
All Dario Marianelli's scores with official releases now have their own individual pages (see "Credits" section) with more information including trailers, poster, audio samples and list of filmmakers. Similar info for more movies coming soon, including some exclusive samples.
31. 12. 2011
All new website is now up and running. After rather weak 2011 (with only JANE EYRE released), 2012 should bring much more Dario Marianelli's music: SALMON FISHING IN THE YEMEN (March 9) and ANNA KARENINA (September 7th release in UK). MovieScore Media will also release Marianelli's score for PANDAEMONIUM in early 2012. Stay tuned for more information and updates, hopefully on more regular basis than during 2011.
21. 08. 2011
Almost half a year passed since the last update. Dario Marianelli recently completed his score for upcoming Lasse Hallstrom movie SALMON FISHES IN THE YEMEN, which should be released in early 2012. No specific release date for US has been announced yet except several festivals the movie will be seen at (there is still chance the movie will be released at the very end of 2011 to qualify in this year's award season). As was announced in Ubeda last month, PANDAEMONIUM score album is finally coming from MovieScore Media later this year.
28. 02. 2011
JANE EYRE samples are finally up at Amazon. The playing time of the CD is about 44 minutes.
30. 12. 2010
Dario Marianelli's score for JANE EYRE will be released on March 8 by Sony Classical. The score is already available for pre-order at Amazon and will be probably available through many of specialised shops as release date approaches. There is nearly nothing known about the score but the front cover credits violin virtuoso Jack Libeck as the lead performer of the score...
30. 12. 2010
EAT, PRAY, LOVE score was finally released within a DeLuxe edition featuring two CDs in a digipack. The first CD is the same as album previously released, while the other one features approx. 18 minutes from Dario Marianelli's score. Unfortunately the only store that carries this album is HSN shipping only within U.S.. For those, who can order, you can do so here for a very good clearance price. For the rest, there is at least a few samples available.
24. 12. 2010
According to the most recent news, Dario Marianelli recently completed his score for the upcoming adaptation of JANE EYRE. The movie stars Mia Wasikowska, Michael Fassbender, Jamie Bell, Sally Hawkins and Dame Judi Dench. It is directed by Cary Joji Fukunaga ('Sin Nombre') and opens in March 2011.
28. 11. 2010
Whole year has passed since the latest update. Unfortunatelly nothing new to report these days. The site has been redesigned and there is still a couple of pages left to add. In the meantime, two new released have been released. Dario Marianelli's only 2010 film score for EAT, PRAY, LOVE is available as song album featuring only one cue from the score (one bonus score track available in download version of the album) and MovieScore Media just announced release of Dario Marianelli's 2003 score HAPPY NOW. You can already pre-order the CD from ScreenArchives and check the samples there as well.
Regarding the website, there is not too many new additions, only Guestbook has been added and feel free to post anything related to Dario Marianelli there. If you have any suggestions, comments or request for specific samples, feel free to post them there.
28. 11. 2009
The tracklist of upcoming score album EVERYBODY'S FINE is now added in the discography. You can already pre-order the CD at Varese Sarabande. In the meantime, Dario Marianelli signed to score upcoming Ryan Murphy's film adaptation of Elizabeth Gilbert's memoir, EAT, PRAY, LOVE. The film, which tells the story of a woman who embarks on a journey around the world when she realizes that she needs a change of direction in life, stars Julia Roberts, James Franco, Javier Bardem and Viola Davis and is produced by Columbia Pictures for release next year. ( source )
21. 11. 2009
Varese Sarabande will release Dario Marianelli's score for the Robert de Niro comedy EVERYBODY'S FINE, will be released on CD by Varese Sarabande on December 22. The film, which is directed by Kirk Jones (Nanny McPhee), tells the story about a widower who embarks on a road trip to reunite with his children. Other cast members include Kate Beckinsale, Drew Barrymore and Sam Rockwell. Also on December 22.
You can also read interviews with Dario Marianelli and director Joe Wright at Music from the Movies.
02. 10. 2009
Dario Marianelli's score for Alejando Amenabar's epic drama AGORA was released this week by Warner Music Spain. You can listen to few samples from the score and read the first review here (in Spanish) or order the CD here. Tracklist added to the discography. Few more projects is currently in the works but none release dates had been confirmed so far: HIPPIE HIPPIE SHAKE and EVERYBODY'S FINE.
12. 03. 2009
THE SOLOIST album will be hopefully released by Decca Records on March 21st. Here is the first review of the score and the tracklist was added to the discography. You can watch interview with Dario, where he talks about his approach to scoring THE SOLOIST here. In the meantime he signed to score two new projects. While adventure drama EVERYBODY'S FINE, including cast of Robert De Niro, Kate Beckinsale, Drew Barrymore and Sam Rockwell, is currently in the post production and set for release at the end of Novemer 2009, ALL QUIET ON THE WESTERN FRONT is still in preparation and isn't expected until next year. Last year Dario Marianelli also completed the scores for two short films by Asif Kapadia. Unfortunately there is still no release date set for HIPPIE HIPPIE SHAKE.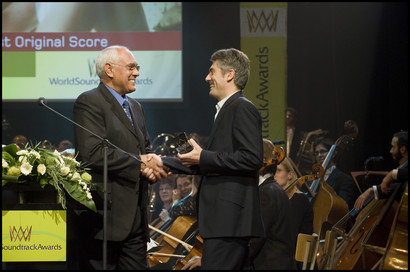 19. 10. 2008
THE SOLOIST album (on Decca Records) pre-order was available on Amazon. Unfortunatelly the film is currently being re-scheduled for release in March 13, 2009 ( read more about it ) - instead of originally planned mid November. Dario Marianelli won yesterday Award for Best original score of 2008 suprisingly for ATONEMENT, which was released in fact early enough to qualify for the last year's ceremony. Here is a picture from the ceremony.
21. 09. 2008
THE SOLOIST is currently in the post-production, the trailer is now online and Dreamworks SKG will release the film on November 21st. In the meantime FAR NORTH was released on DVD and a clip from the score will be hopefully added soon.
01. 05. 2008
MovieScore Media announced there is less than 50 copies left of their release of Dario Marianelli's score BEYOND THE GATES. If you haven't ordered this soundtrack yet, you can do so following links to numerous retailers on MSM's website here. It was also mentioned that 3rd release featuring a Dario Marianelli's score on MovieScore Media is currently in the works.