COMING SOON


March 01, 2014: Trailer for Belfast Film Festival's Music of Patrick Doyle from the Films of Sir Kenneth Branagh
Just a little remainder for those living in the UK that concert of Patrick Doyle's music for the Films of Sir Kenneth Branagh will be a part of this year's Belfast Film Festival. James Shearman will conduct The Ulster Symphony Orchestra covering whole collaboration of these two artists including a suite of their most recent collaboration on JACK RYAN: SHADOW RECRUIT. The concert will take place on March 31st at 7:45 PM at Belfast Waterfront Hall. Pre-concert talk with Patrick Doyle is also planned. Tickets are still available . You can watch a little trailer below:
---
February 05, 2014: three new projects announced and new interview

In recent interview for Goose Talk Patrick Doyle discussed not only his lengthy collaboration with Sir Kenneth Branagh including their latest project JACK RYAN: SHADOW RECRUIT but also offers a few hints regarding his upcomin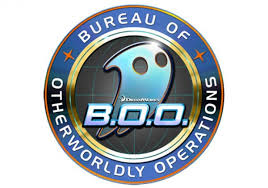 g plans: "I'm working with Mike Newell at the moment for the fourth time and he says I'm a complete romantic, because the first place I turn towards is the string section. They are also essential for giving you drive and energy and are "the backbone of the orchestra", as I was taught at school. Everything completely revolves around them in many ways." So far there is actually no news about any new Mike Newell projects besides recently announced remake of The Day of the Triffids, Newell will be directing for Sam Raimi's Ghost House Pictures. Hopefully more information regarding this "mysterious" project will be revealed soon.
In the meantime Film Music Reporter announced two new interesting projects Patrick Doyle will be working on next. The first is upcoming Dreamworks animation's B.O.O.: BUREAU OF OTHERWORLDLY OPERATIONS, which follows two bumbling apparitions who find themselves in an extraordinary after-life adventure when they join the Bureau of Otherworldly Operations (B.O.O.), the ghost world's elite counter-haunting unit. The movie is directed by Tony Leondis and will be released on June 5th, 2015.
The other one is BBC Earth Films' upcoming ENCHANTED KINGDOM 3D, which is directed by Patrick Morris and Neil Nightingale and provides a never-before-seen perspective of the African continent using groundbreaking new 3D technology. Patrick Doyle is currently working on his score. So far there is no release date set, but it is expected later this year.
---
January 14, 2014: DEAD AGAIN covers and tracklist revealed
La-La Land Records has published cover and tracklist of their reissue of Patrick Doyle's complete score for Kenneth Branagh's DEAD AGAIN. You can order your copy now from all specialized retailers including La-La Land Records, Intrada Records and Screen Archives .
1. The Headlines 3:18
2. Final Request§ 2:28
3. A Walk Down Death Row§ 0:56
4. The Door Knob 0:22
5. Mike Meets Grace/Hang in There/Mike & Priest Argue 2:43
6. Mike's Flat/Mike Says Goodnight 1:34
7. First Hypnosis/You Missed Something 1:56
8. The Woman With No Name§ 3:30
9. Winter 1948§ 2:54
10. Two Halves of the Same Person§ 2:18
11. The Magazine 1:12
12. Why Are You Helping Me?*/
Karmic Credit Plan/The Waiting Man* 1:52
13. Grace Hears the Music/
I'm Scared, Mike/So What's My Name? 2:43
14. It Never Rains In LA§ 1:39
15. Goodbye Grace/The Chase 1:49
16. Roman's Mask 1:13
17. He's a Nobody/The Telephone/Inga and the Coat 2:11

18. Margaret Sees Mike/The Sting 1:41
19. I'm Not Roman§ 1:28
20. The Wallet/Do Her, Man!/Don't See Mike** 3:25
21. Take the Gun, Grace 0:57
22. Antiques/Corvette Peels Out/The Laughing Duke 1:04
23. Hello! Hello!/You Don't Know Anything/
It All Went to Hell/Inga's Secrets§ 2:13
24. Wait a Minute/Tell Mom Goodbye** 1:43
25. Hightower House§ 2:50
26. Fate Happens/Death of a Mad Son 4:39
27. The Door Is Closed§ 1:09
28. Dead Again§ 3:03
TOTAL SCORE TIME: 59:21

ALTERNATES
29. The Headlines (Album Version)§ 3:24
30. So What's My Name? (Alternate) 0:49
31. I'm Not Roman (Alternate) 1:28
32. Fate Happens/Death of a Mad Son
(Album Version - No Vocals) 4:35

SOURCE CUES
33. Rhapsody on a Theme of Paganini (S. Rachmaninoff) 0:28
34. Tangerine (Johnny Mercer & Victor Schertzinger) 2:21
35. Otto's Party 0:52
36. Otto's Beguine 1:18
37. Otto's Party II 0:44

BONUS TRACKS
38. So What's My Name (Early Piano Sketch) 0:52
39. Roman Finds Opera (Early Synth Mockup) 1:52
TOTAL BONUS TIME: 17:45
TOTAL ALBUM TIME: 78:24


* not used in film
** contains material not used in film
§ previously released
---
January 10, 2014: JACK RYAN: SHADOW RECRUIT covers and tracklist revealed

Varese Sarabande will release Patrick Doyle's score on February 4th as planned and you can already pre-order through various specialized retailers. Here is the full tracklist and the front ánd back covers. Click on the images to load them in full resolution.
1. Flying Over Afghanistan (2:43)
2. The United Nations (2:42)
3. Shadow Accounts (2:54)
4. The Window Reflection (1:51)
5. Rooftop Call (1:52)
6. Second Great Depression (3:19)
7. Faith Of Our Fathers (4:00)
8. Cheverin Meets Ryan (2:11)
9. Plan In A Van (1:51)
10. The Activation (2:19)
11. Aleksandr (1:54)
12. The Engagement (2:24)
13. Stealing The Data (7:59)
14. Get Out (4:19)
15. Moscow Car Chase (4:15)
16. The Lightbulb (4:37)
17. Unravelling The Data (4:37)
18. CIA Recruitment (1:41)
19. Chopper To NYC (1:40)
20. Bike Chase (3:47)
21. Jack And Aleksandr (3:15)
22. Picking This Life (1:04)
23. Ryan, Mr. President (3:28)
24. Shadow Recruit (2:30)

SKU: VSD-7242
UPC: 030206724288
Title: Jack Ryan: Shadow Recruit
Composer: Patrick Doyle
Release Date: 02/04/14
Approximate TT: 68:35
---
January 07, 2014: La-La Land Presents DEAD AGAIN

"Paramount Pictures and La-La Land Records are happy to announce the expanded and newly remastered score to Patrick Doyle's masterpiece DEAD AGAIN. Clocking in at over 78 minutes, tons of material has been added to this lush and bombastic score. Full of melody and intrigue, composer Doyle takes the listener deep inside the psyche of Kenneth Branagh's intense film and helps them navigate through the twist and turns of this reincarnation Hitchcockian thriller. Film composer/score historian Brain Satterwhite examines this twisted film noir exploring the film, its inspiration and Doyle's intricate score. Dan Goldwasser's art direction rounds out this gothic thriller's package. One of our favorite scores of the 1990's finally gets to be heard in all it's glory (even featuring music cut from the final film)." The cover and tracklist will be revealed next Tuesday when this limited edition of 2000 copies goes on sale at La-La Land Records.
---
January 05, 2014: The Music of Patrick Doyle from the Films of Sir Kenneth Branagh
On March 31st, 2014 James Shearman will conduct The Ulster Orchestra in special concert devoted to collaboration of Kenneth Branagh and Patrick Doyle, also featuring their latest collaboration on Jack Ryan. Patrick Doyle will be also attending the concert, which will take place in Belfast Waterfront Hall as part of Belfast Film Festival. For more information visit Ulster Orchestra website here.
---
January 04, 2014: Jack Ryan: Shadow Recruit Main theme radio premiere today on Q Radio
Patrick Doyle discussed his latest JACK RYAN score with Tim Burden in today's episode of Movie Magic on Q Radio. You can listen to the broadcast (also featuring Alex Heffes on his excellent Golden Globe nominated score for Mandela: Long Walk to Freedom) here . During the programme you can also listen to radio premiere of Patrick Doyle's main theme "Ryan, Mr. President", which was also performed during recent concert with LSO. Here is one picture from the recording sessions with Patrick Doyle conducting The London Symphony Orchestra.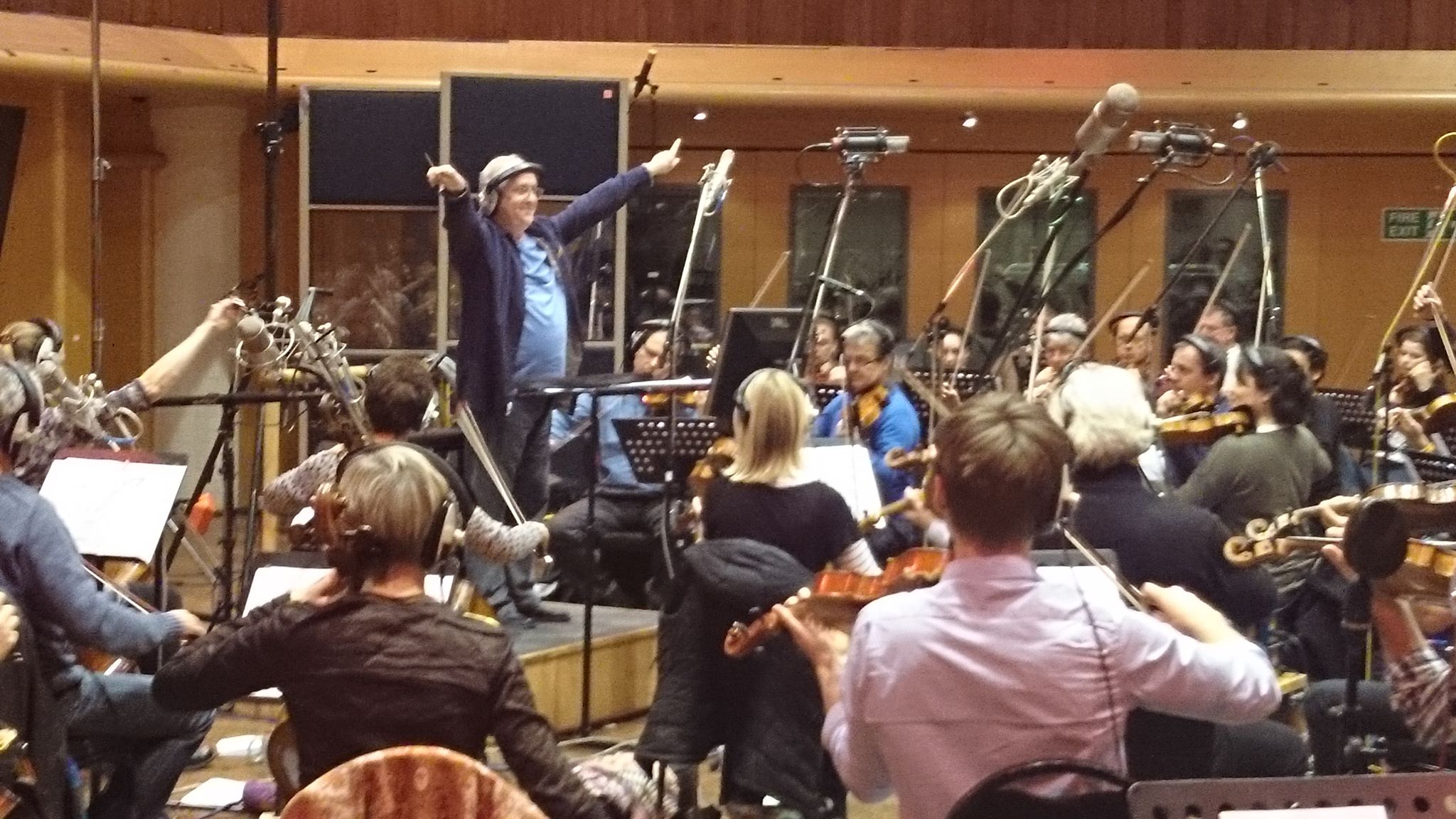 ---
November 29, 2013: Jack Ryan: Shadow Recruit Soundtrack Album Announced
Patrick Doyle's original score for Kenneth Branagh's upcoming JACK RYAN: SHADOW RECRUIT will be released by Varese Sarabande on February 4th, 2014. Although there is no official information available on Varese's website, Film Music Reporter confirmed the label and estimated release date in the article posted today. More information will be attended later.
---
November 27, 2013: New interview about the LSO concert
This Sunday Classic FM published new interview with Patrick Doyle, in which he discusses his upcoming 60th Birthday concert with LSO this coming weekend. You can listen to an audio podcast here (starts around 13:25). More information about the concert is included on the LSO website and the programme is here:
Much Ado About Nothing
Henry V
Frankenstein
Sense & Sensibility
Hamlet
Harry Potter and the Goblet of Fire
Wah-Wah

Calendar Girls
Corarsik
Eragon
Rise of the Planet of the Apes
Brave
Jack Ryan: Shadow Recruit (pre-release)

---
October 25, 2013: New interview with Patrick Doyle
New interview with Patrick Doyle, discussing his first video game score for the THE PUPPETEER, has been recently published by Tim Burden and you can listen below:
---
October 06, 2013: JACK RYAN: SHADOW RECRUIT trailer
Trailer for Kenneth Branagh's upcoming JACK RYAN: SHADOW RECRUIT has been finally released. Patrick Doyle is currently finishing his score and although major share of it was already recorded, pick-up session is schedule in a couple of weeks. Also the poster has been revealed and you can see it on the left. The movie will be released on December 25th (US) and 26th (UK).
---
December 13, 2011: MAN TO MAN
MovieScore Media announced release date of long-planned release of Patrick Doyle´s score for MAN TO MAN. The album will be finally released on December 27th as digital download and on CD. The first CD edition is limited to 1000 copies. The score should be available through most specialised retailers during next few weeks. Tracklist coming soon.
---
November 12, 2011: THOR recording sessions
Watch Patrick Doyle working with conductor James Shearman on THOR score with The London Symphony Orchestra. This short extra is included on recent Blu-Ray release of the movie.
---
November 12, 2011: Website launched
First trial version of this website has been launched. More content and updates coming soon. So far all pages are accessible at least in their temp versions including more-less finalised biography, filmography, multimedia, discography and contact pages.