May 29, 2023: New interview from Espinho Festival
MovieScore Media has announce upcoming release of Cyrille Aufort's score for ET LA MONTAGNE FLEURIRA. The album will be released on June 23rd when all the details will be also revealed. The label has recently started releasing most of its albums as CD-Rs on demand as well digitally. It has been confirmed the CD edition is also in the works. More details will be added as soon as available...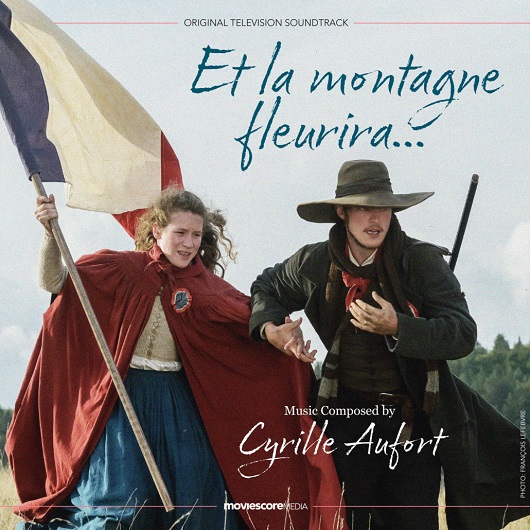 March 17, 2023: New interview from Espinho Festival
Intervie w with Cyrille Aufort from last year's festival in Espinho, Portugal has just been released by FEST on Youtube and you can check it out below.
February 23, 2023: GOLDEN SPIES library album for Kaptain Music
A few years ago Cyrille Aufort composed and recorded 17-track library album GOLDEN SPIES for KaptainMusic. While the album has been finally available you can also watch a behind the scenes including many brief clips from the recording sessions as well as interview with the composer below. Sadly the album (as common with these sort of things) is not easily obtainable. If anything changes, purchase links will be added. For more information about the album, visit Kaptain Music's website.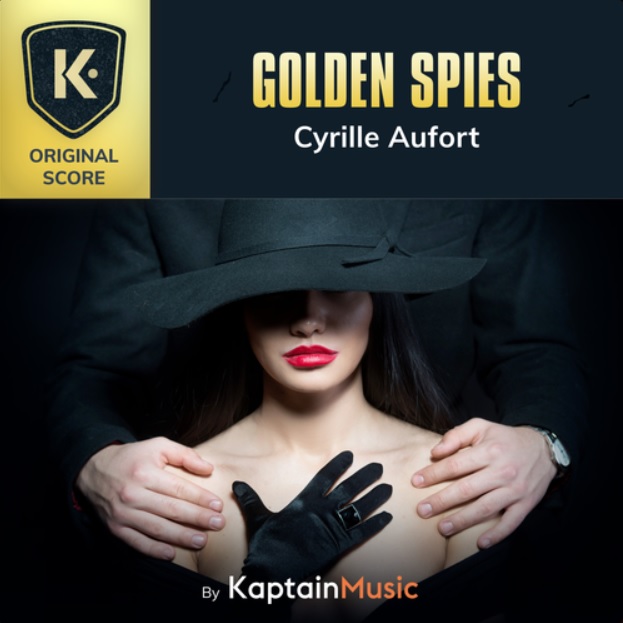 January 29, 2023: Les Lauriers de l'Audiovisuel nominations announced
Cyrille Aufort has been nominated for Les Lauriers de l'Audiovisuel Award for his original score for ET LA MONTAGNE FLEURIRA. The other nominees in the same category (Laurier Musique) are Jean-Yves d'Angelo for Les Enfants des Justes and Cle´ment Te´ry for Les Papillons Noirs. The 2022 Awards will be held on February 20, 2023 at the Théâtre Marigny.
January 14, 2023: ET LA MONTAGNE FLEURIRA
Cyrille Aufort composed original score for last year's TV miniseries Et la Montagne Fleurira. Sadly no score album has been released. Here is the project's detailed synopsis: Provence, 1847. The son of a wealthy landowner in the south of France, Jean-Baptiste, loses his mother in a tragic accident. His truculent father, who was always envious of his son and his relationship with his mother, takes a harlot he met a few months earlier as his new bride. Soon after, Jean-Baptiste is falsely accused by his "stepmother" of trying to take advantage of her. In disgust, his father banishes him forever from the family home. Jean-Baptiste's only solution is to live with Blanche, his mother's sister, in the mountains. He makes a living as a traveling salesman of herbal remedies and plants picked on the slopes of Lure Mountain. When he meets Lila, the daughter of a couple of healers and water diviners, it is love at first sight. She bears him a son, who symbolizes for Jean-Baptiste his victory over adversity. For its part, Lila forges a powerful bond with Blanche and her new family. But Jean-Baptiste's happiness is overrun in the tumult of Provence's rebellion against Louis-Napoléon Bonaparte's coup d'état. Disinherited and cursed by his father, Jean-Baptiste realizes he has only one chance of finding peace: he must reconquer his birthright, the home of his ancestors.
July 04, 2022: LE CHENE ET SES HABITANTS CD sold out
While LA CHENE CD is now officially sold out at Music Box Records, several copies are remaining and are still available from other specialised retailers, including Screenarchives (US), The Movie Music Store (US), Rosebud (ES). Do not hesitate and get your copy if you still haven't done so... In the meantime here is a brief video from the recording of the score...
February 21, 2022: new CD: LE CHENE ET SES HABITANTS
Cyrille Aufort's score for LE CHENE ET SES HABITANTS has been released by Music Box Records today. Once upon a time, there was the story of a 210-year-old oak tree and its kingdom. The film gathers an extraordinary cast: squirrels, insects, birds, ants, field mice… A vibrant, humming and marvellous world whose entire destiny revolves around this oak. For this ode to life and biodiversity, Cyrille Aufort composed a very delicate score, based on a lyrical melody for choir and orchestra. The composer mixed some electronic textures in his orchestral palette in order to represent the sensory and poetic world of the animals that inhabit the oak tree. The album also features Tim Dup's original song written for the film and arranged by Cyrille Aufort. Le Chene et ses habitants, directed by Laurent Charbonnier and Michel Seydoux, is released in French theaters on February 23, 2022.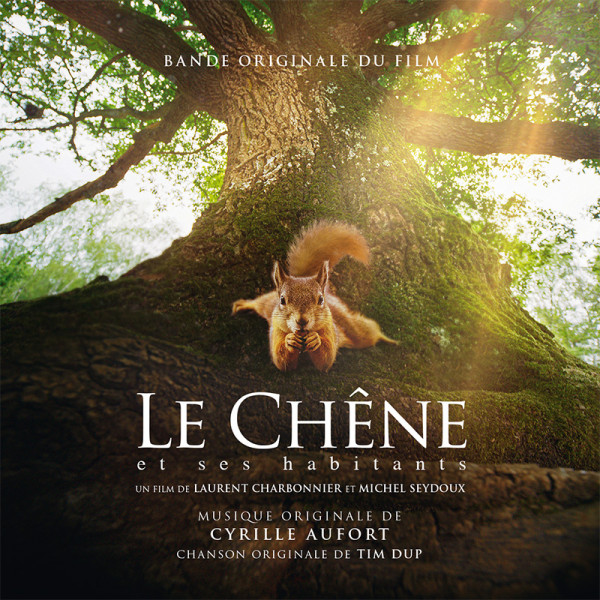 September 28, 2021: new project: SAUVER LISA
Cyrille Aufort composed original score for TV miniseries SAUVER LISA, which was released by french streaming service Salto this July. The 6-part series, directed by Yann Samuell, marks the 4th collaboration between Samuel and Cyrille Aufort (following L'AGE DE RAISON, JAMAIS SANS TOI LOUANA and MA MERE LA CRABE ET MOI) and tells a story of a substitute teacher who kidnaps an 8 years old pupil, to save the child from her abusive mother. No soundtrack album has been released or announced so far.
July 20, 2021: Website update
All pages have been fixed and all audio samples (including lengthy showreel) are now back online.
January 21, 2020: PAST LIFE Limited edition CD currently on sale
Movie Score Media's U.S: distributor Screen Archives Entertainment is currently running sale of early MSM's albums, which also includes Cyrille Aufort's score for PAST LIFE. The limited edition CD is currently available for only 0,95 USD. Get your copy while you still can. And while you are at it, don't forget to check other great offers, including some fantastic scores from Marco Beltrami, Guy Farley, Fernando Velázquez, Dario Marianelli and Daniel Pemberton among MANY others.
November 21, 2019: LA MALADROITE score released
Original score for LA MALADROITE will be released digitally by MovieScore Media tomorrow. For samples and purchase links check the project's page. Here is the quote from the composer about this project: "That was a very difficult subject to work on musically and we've had a lot of intense discussions about the musical color with Éléonore. She didn't want any dark or sad music and one of the role of the score was to bring out the fragility and innocence of Stella's character using a minimal musical approach. Another key in the music was also to provide a musical accompaniment that adds a real tension to the story. The principal theme in La Maladroite is more often orchestrated with a rhythmic ostinato accompaniment to underline that tension. The score is played by 3 pianos and a 26 piece string section that we recorded in Paris." You can also check out first review of the score from John Mansell.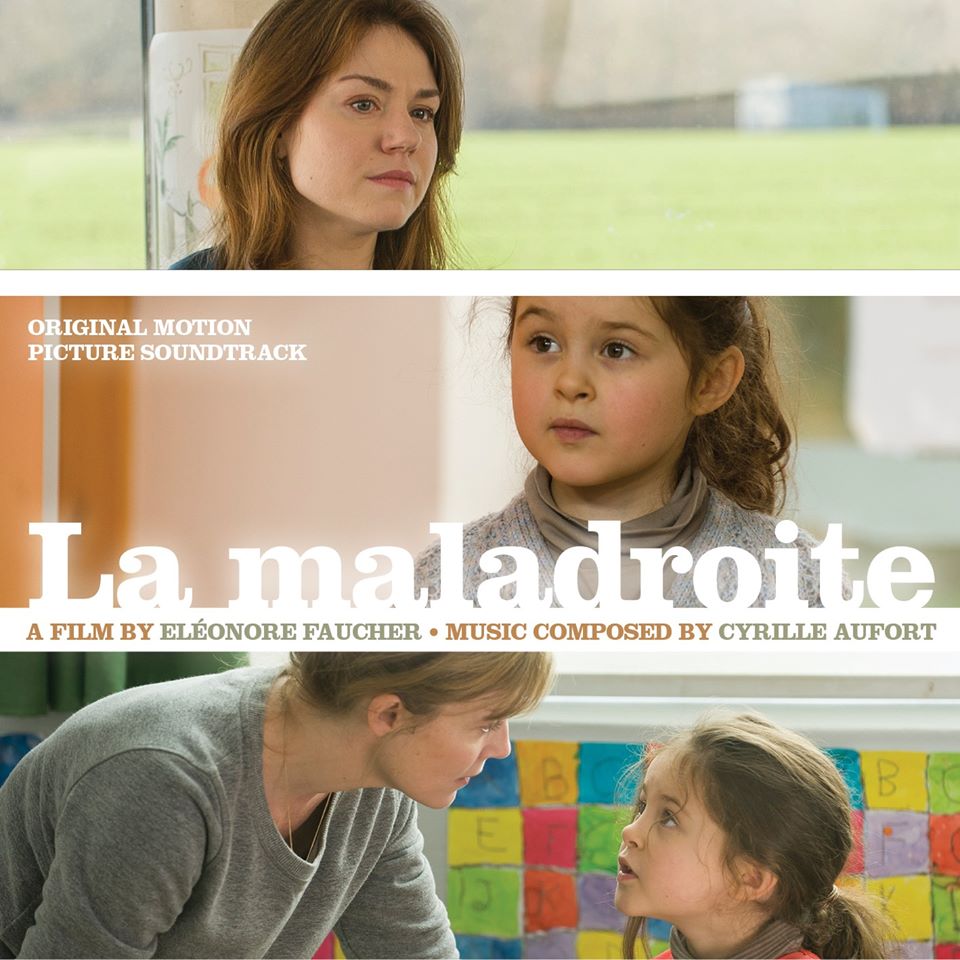 November 09, 2019:LA MALADROITE set for release on November 15th
Éléonore Faucher's LA MALADROITE will debut on November 15th. Check out this article to find out specific channels and air dates and times.
September 09, 2019: JAMAIS SANS TOI, LOUANA
New collaboration between director Yann Samuell and Cyrille Aufort JAMAIS SANS TOI, LOUANA will premiere this evening on TF1. You can check out the trailer below.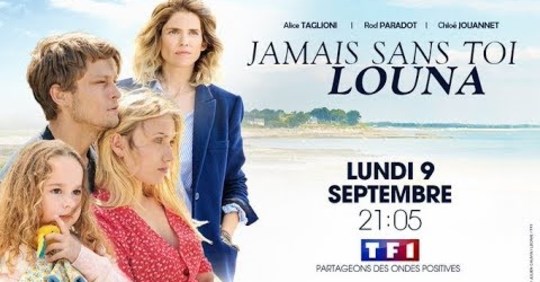 July 22, 2019: THE FRIEND score on CD
Long awaited CD version of MovieScore Media's digital album SHORT SCORES 2018 has been finally released by Quartet Records and also includes Cyrille Aufort's score for THE FRIEND. The edition is currently on store-wide 30% sale and can be ordered directly from Quartet Records. While you are at it pick up KNOCK too, while you still can. Only about 50 copies remaining.
March 29, 2019: NEPAL: BEYOND THE CLOUDS score now available
NEPAL: BEYOND THE CLOUDS score is available digitally now. The album runs nearly 32 minutes and also includes two solo cello pieces by Franck Bernedete. You can check samples on Amazon and iTunes, where you can also purchase the album. So far there is no confirmation of the CD version... if anything changes, this post will be updated immediately.
March 20, 2019: NEPAL: BEYOND THE CLOUDS score release coming soon
Movie Score Media just announced release of Cyrille Aufort's score for NEPAL: BEYOND THE CLOUDS. The score will be released digitally on March 29th. If the physical edition will get released later this year will be confirmed then. More details will be added to this post as soon as available.
01. Raj and Shiva (2:24)
02. Beyond the Clouds (3:12)
03. Flower Necklaces (1:23)
04. The Lost Valley (2:12)
05. 9000 Dead, 23000 Injured (1:53)
06. Crash (1:52)
07. Himalayan Friendships (1:52)
08. Cello Solo No. 4 (Franck Bernede) (1:25)
09. The Bridge (1:34)
10. To Each His Own (2:20)
11. The Lark (1:19)
12. The Kites (1:58)
13. The Assault (1:52)
14. Cello Solo No. 2 (Franck Bernede) (1:17)
15. How to Live Well (1:25)
16. Regrets (2:29)
17. Beyond the Clouds Epilogue (1:28)
March 20, 2019: Cyrille Aufort will premiere new concert piece at FESTIVAL INTERNATIONAL DU FILM D'AUBAGNE
Cyrille Aufort is one of the several composers invited to participate in Festival International du Film d'Aubagne's Tribute to Film Music concert on March 22nd at Theatre Comoedia. All the guests were invited to compose an original theme for the tribute concert celebrating the 20th anniversary of the festival. The tickets for the concert are available festival's website . Here is the complete announcement:
Since its creation, the Festival commemorates the mighty couple that form music and cinema. Inseparable for over a century, these two art forms can't stop cherishing one another, ripping each other apart and reinventing themselves daily. For its 20th anniversary, the Festival offers a concert to commemorate film Music, with a capital M, performed by the musicians of Camerata du Rhône.

This concert has been thought of as a time travelling machine going through film music's long history, from the creation of the cinematograph to today, punctuated by all of the film scores that haunt our memory and that have given this art form its patent of nobility.

From Saint-Saens to Goldsmith via Williams or Delerue, enjoy once again all these scores that make you dream, smile or shed a tear. This 20th anniversary wouldn't be the same without all the prestigious composers that have built the Festival's history. You will get to discover unheard music by each of the composers that have lead a Master Class in the past and that they have especially created for this concert (Raphaël Imbert, Cyrille Aufort, Charles Papasoff, Pierre Adenot, Bruno Coulais, Gilles Alonzo, Selma Mutal, Jérôme Lemonnier, Jean Michel Bernard, Marc Marder, Stephan Oliva et Stephen Warbeck). These scores composed by pillars of film music will certainly make the younger generation wish to write film scores.
March 16, 2019: LA MALADROITE sessions
Cyrille Aufort is currently recording his score for upcoming LA MALADROITE for director Eleonore Faucher. The sessions take place at Riffx Studios. The movie is a co-production between France Télévisions, LM les Films and Storia Television and is based on the novel by Alexandre Seurat. The film tells a true story about disappearance of a young girl seemingly abused by her parents. LA MALADROITE is expected to be released by France 2 later in 2019.
February 13, 2019: LAURIERS DE L'AUDIOVISUELS 2019
Two days ago Cyrille Aufort won the French award Lauriers De L'Audiovisuel for his score for miniseries NOX. The award ceremony took place at Théâtre Marigny in Paris. You can watch Mr. Aufort's winning speech on Marrie Sabbah Agency's Facebook page. In other news MA MERE, LE CRABE ET MOI will air tonight on France 2. More info is available here .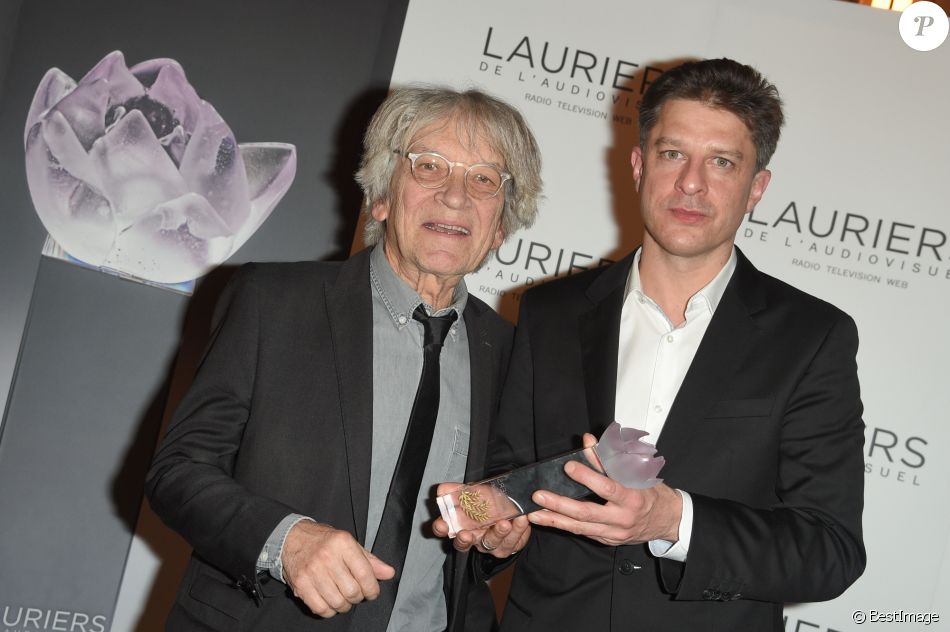 LATEST PROJECTS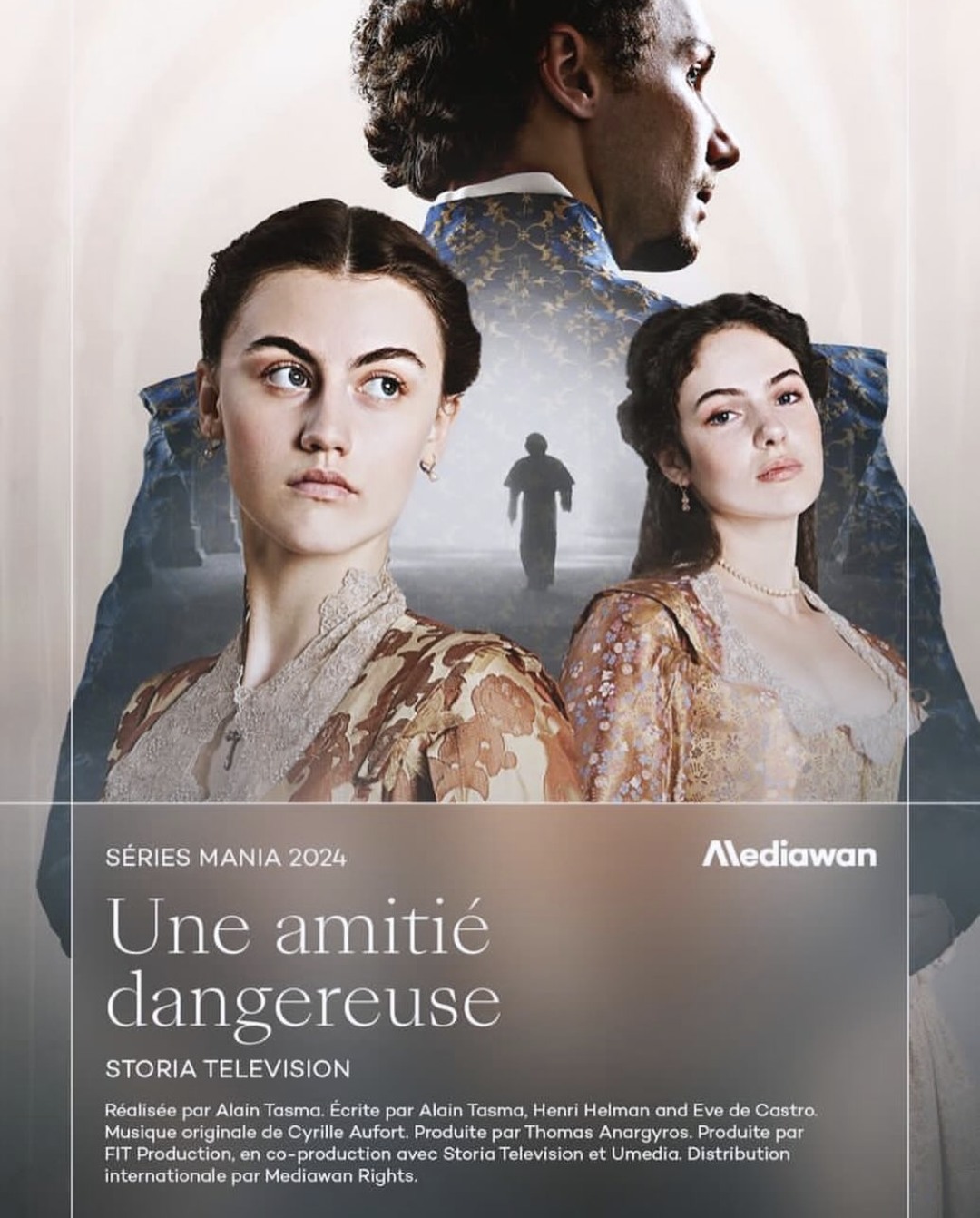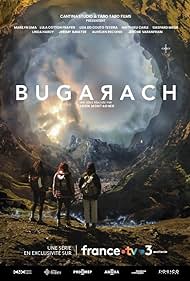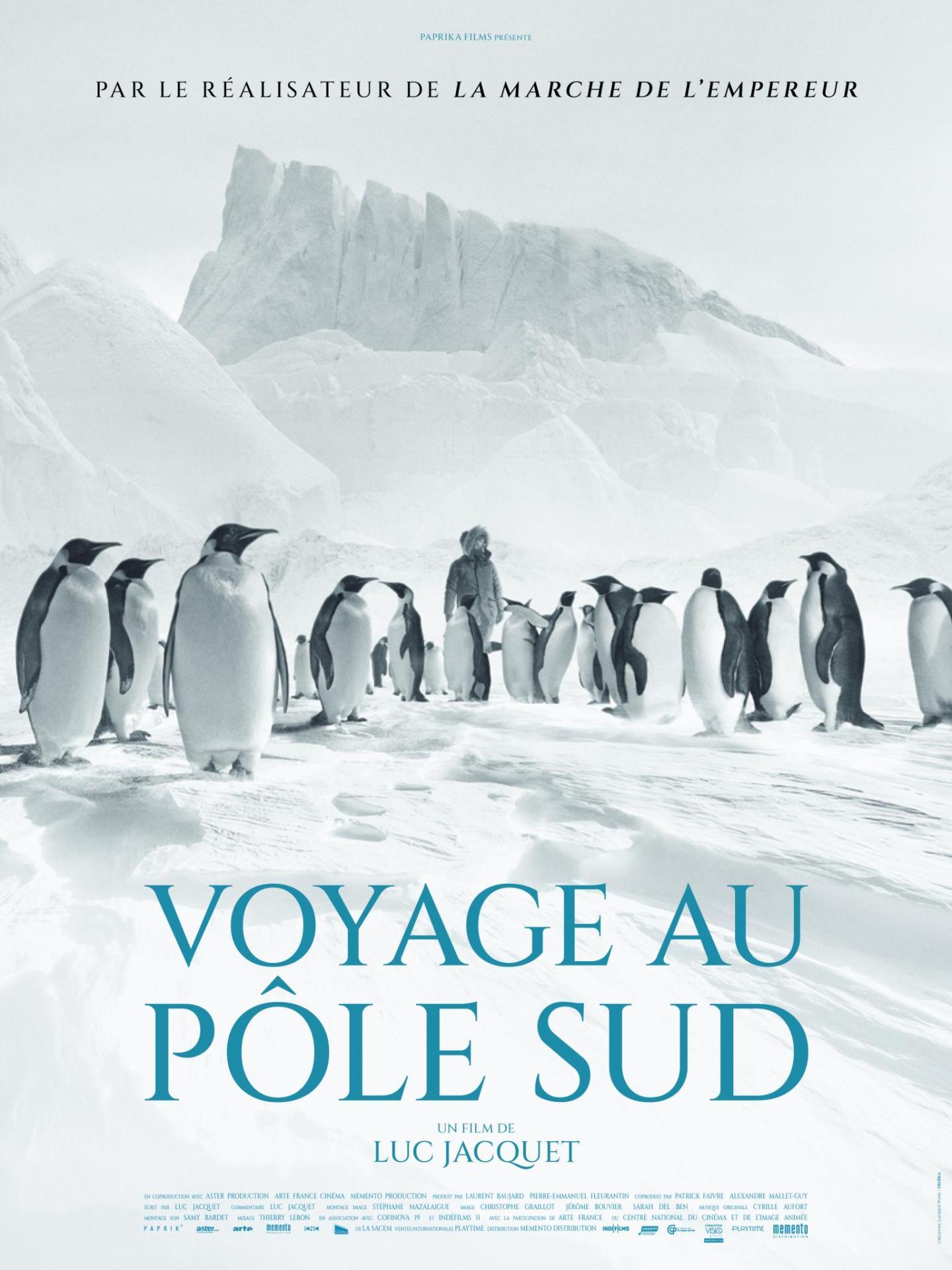 l
*******************************
You are


unique visitor of this website since its launch on February 12th, 2017.