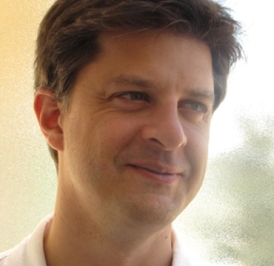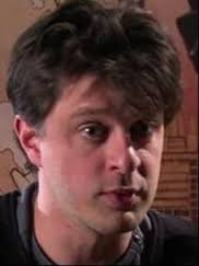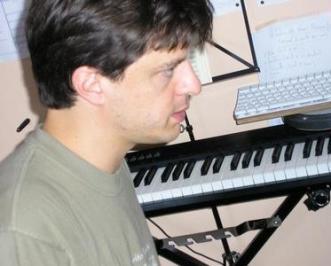 Born in 1974, Cyrille Aufort started his career as an arranger, working for many artists such as Michel Sardou, Michel Fugain, Serge Lama, Charles Aznavour, Philippe Lavil, Bernard Lavilliers and others. Winner of many prizes from both the Paris and Lyon Music Academies, Cyrille Aufort first started composing music for the theater, short films and animation films before working extensively in the cinema. He also worked as an orchestrator for movie soundracks such as "Massai, les guerriers de la pluie", "San Antonio", "Blueberry", "Hostage", "L'odyssée de l'espece", "Ah, si j'étais riche", "Le cactus". The first film for which he composed music was "9A" directed by Reza Rezai. He wrote music for documentaries, TV advertising and short films.
In 2006, he composed the original music for 9A directed by Reza Rezai and for HELL directed by Bruno Chiche. He has also written for TV programmer such as La MAISON TELLIER and CET ETE LA directed by Elisabeth Rappeneau.
Since 2009, Cyrille Aufort composed music for many feature films like SPLICE (Vincenzo Natali) L'EMPIRE DU MILIEU DU SUD (The Empire of mid-south) a film directed by Jacques Perrin and Eric Deroo. He also signed the score of Yann Samuell's called L'AGE DE RAISON (Age of reason), produced by Nord-Ouest Films.
In 2011, he composed the music for OMBLINE directed by Stephane Cazes. Ombline has met with critical success, receiving the Ecran Junior Award at Cannes Festival 2012. Cyrille has been nominated for the prestigious "France Musique – SACEM" Award in 2011, recognizing each year the best film music composers in France.
Most recently in 2012, Cyrille Aufort continued with A ROYAL AFFAIR (awarded Silver Bear for best main actor and best scenario at the Berlinade 2012), directed by Nicolaj Arcel, an original soundtrack co-composed with Gabriel Yared.
He has scored Luc Jacquet's new feature film, THE ICE AND THE SKY in 2015, as well as Yann Gozlan next film A PERFECT MAN.
Cyrille Aufort is represented by Marie Sabbah Agency.