La-La Land Records announces:
THE IN-LAWS
first ever CD release the John Morris score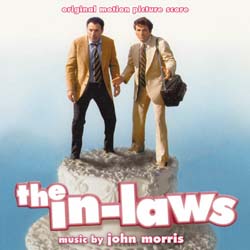 La-La Land Records and Warner Bros. present the world premiere release of John Morris' (BLAZING SADDLES, YOUNG FRANKENSTEIN, CLUE) original motion picture score to the 1979 classic comedy THE IN-LAWS, starring Peter Falk, Alan Arkin and Richard Libertini, and directed by Arthur Hiller.
Acclaimed composer John Morris finds the perfect pitch with his rousing and delightful orchestral score -- supporting story, character and action with verve, while expertly enhancing, but never stepping on, all the big laughs. Infectious themes abound – the main title being one for the ages! All these years later, the IN-LAWS still holds up as one of the great American comedies – and now finally, Morris' wonderful score gets its due!
Produced by Matt Verboys and Neil S. Bulk and mastered by James Nelson, this special release, limited to 1500 Units, features exclusive, in-depth liner notes by writer Randall D. Larson and smile-ready art direction by David C. Fein.
Soundtrack album is available now fromLa-La Land Records as well as all specialized retailers.
March 17, 2013
Kritzerland Recordsannounces:
A TIME FOR SINGING
first ever CD release a John Morris musical

Richard Llewellyn's 1939 novel, How Green Was My Valley, was a popular success, so much so that Twentieth Century-Fox purchased the screen rights immediately and released their Academy Award-winning film version just two years later. The team responsible for musicalizing How Green Was My Valley was first-time Broadway composer John Morris, and first-time book and lyric writers Gerald Freedman and Morris.
A Time for Singing opened on Broadway on May 21, 1966 after ten previews. Over the years, a cult has grown for A Time for Singing, thanks to its excellent cast recording that was issued by Warner Bros. Records. The score is beloved by hordes of theater music fans and the album was always a sought-after collector's item. It has taken a long time to bring it to CD, and we're thrilled to be the ones to do it. Perhaps the show will be rediscovered – certainly the score is worthy of rediscovery, with John Morris's lush and beautiful music, and excellent lyrics by Morris and Freedman.
Limited edition of 1500 copies is available through Kritzerland's website as well as many specialised retailers.
---
May 26, 2012
Wounded Bird Records announces:
MEL BROOKS' GREATEST HITS
first ever CD release of 1978 LP compilation
Wounded Bird Records released earlier this year CDdirect CD transfer of the original 1978 LP, and includes selections from "High Anxiety" (Main Title, High Anxiety, Anxious Theme, If You Love Me Tell Me Loud, End Title), "The Producers" (Springtime For Hitler, Prisoners Of Love), "The Twelve Chairs" (Hope For the Best Expect The Worst, Vorobyaninov's Theme), "Blazing Saddles" (Blazing Saddles, The French Mistake, I'm Tired), "Young Frankenstein" (Main Title, Puttin' On The Ritz) and "Silent Movie" (Burt Reynold's House, Silent Movie March). Although some of the movies mentioned are available as individual soundtracks on CD, "Silent Movie" is not, and this is the only release ever of the music from Brooks' homage to Alfred Hitchcock, "High Anxiety".Music by John Morris, Lyrics by Mel Brooks.
You can order the CD atAmazon.
---
February 1, 2011
La La Land Records announces:
CLUE: THE MOVIE
limited edition of 3000 copies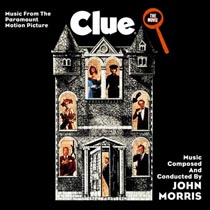 Presenting the world premiere release of renowned composer John Morris'(YOUNG FRANKENSTEIN, BLAZING SADDLES, SPACEBALLS, THE ELEPHANT MAN) original orchestral score to the beloved 1985 Paramount Pictures comedy CLUE: THE MOVIE, based on the famous board game and starring Tim Curry, Madeline Kahn, Christopher Lloyd, Eileen Brennan, Martin Mull and Michael McKean and written and directed by Jonathan Lynn. Having gathered a notable, devoted cult following since its initial theatrical release, CLUE: THE MOVIE sports a wonderful score by Morris ? one that deftly weaves wit, slapstick, mystery and suspense with a masterful touch.
Produced by Dan Goldwasser and mastered from ? inch, 3-track Paramount vault elements by Mike Matessino, this special limited edition release features exclusive liner notes by film music writer Daniel Schweiger, including comments from director Jonathan Lynn.
This is a limited edition release of 3000 units.
---
November 16, 2010
La La Land Records announces:
HAUNTED HONEYMOOON
limited edition of 1200 copies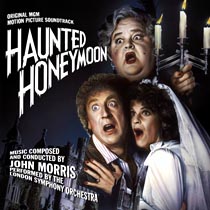 Presenting the premiere release of composer John Morris' sumptuous orchestral score to the 1986 Orion Pictures feature flim, HAUNTED HONEYMOON, starring Gene Wilder, Gilda Radner and Dom DeLuise, and directed/co-written by Gene Wilder. Produced by Ford A. Thaxton and digitally edited and mastered by James Nelson, this release finally makes available one of John Morris' most technically spectacular and evocative scores (brilliantly performed by the London Symphony Orchestra). Limited to 1200 Units, this release features exclusive, in-depth liner notes are by film music writer Jeff Bond.
This album was mastered from analog tape elements from John Morris' personal library, which were dubbed from the original 1 inch master at Abbey Road Studios. James Nelson applied some compression and noise reduction in ProTools to achieve the finished master. While some analog tape hiss is present, the wide dynamic range of the source showcases the score's full-throated London Symphony Orchestra brass performances and Morris' highly detailed orchestral colors extremely well.
---
October 15, 2010
Quartet Records announces:
YELLOWBEARD
limited edition of 1000 copies
Quartet Records proudly presents the world premiere recording of John Morris' classic film score for YELLOWBEARD.An ambitious parody of Pirate and Cloak-and-Dagger films directed by Mel Damski in 1981, with a real crazy cast which combines very different artistic worlds: Some Monthy Python members (Graham Chapman, Eric Idle, John Cleese), the usual actors in Mel Brooks' movies (Peter Boyle, Madeline Kahn, Marty Feldman, Kenneth Mars), two ephemeral American comedy stars as Cheech & Chong, prestigious and venerated well known British comedians (Peter Cook, Spike Milligan), the luxury supporting actors regularly appearing in great productions (James Mason, Susannah York, Michael Hordern, Ferdy Maine), and even a cameo role by David Bowie!
The score composed and conducted by John Morris is a delight from the beginning to the end, one of his best and most meticulous works. With a retentive leitmotiv for the PirateYellowbeard, and an enormous amount of themes for characters and situations, in a terrific homage to the classic scores from the Golden Age composers, like Erich Wolfgang Korngold, Alfred Newman or Max Steiner.
---
September 13, 2010
FKM Records announces:
SCARLETT
original score reissued as download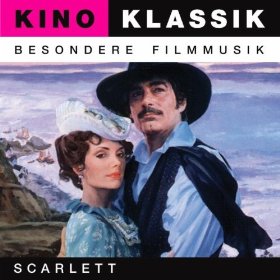 This September german record company Filmkunst-Musikverlag reissued John Morris' original score for 1994 miniseries SCARLETT as digital download only. Although in US the CD is still rather difficult to find (you can get a copy from SAE selling currently one used copy of the original album), in Europe the CD is much more easily available and German Amazon lists several sellers offering copy of the album for a very reasonable prices. Surprisingly, new download only version includes all previous content by John Morris who isn't listed on the package, but doesn't include the title song 'Love Hurts' by Nazareth, which was a HUGE hit in 1994. The miniseries is a sequel to GONE WITH THE WIND and follows the story of title character, who is trying to win back Rhett Butler's heart. The series stars Timothy Dalton (Butler) and Joanne Whalley-Kilmer (Scarlett).
The new download only release is available on various Amazons (US, German) and iTunes.
Latest CD releases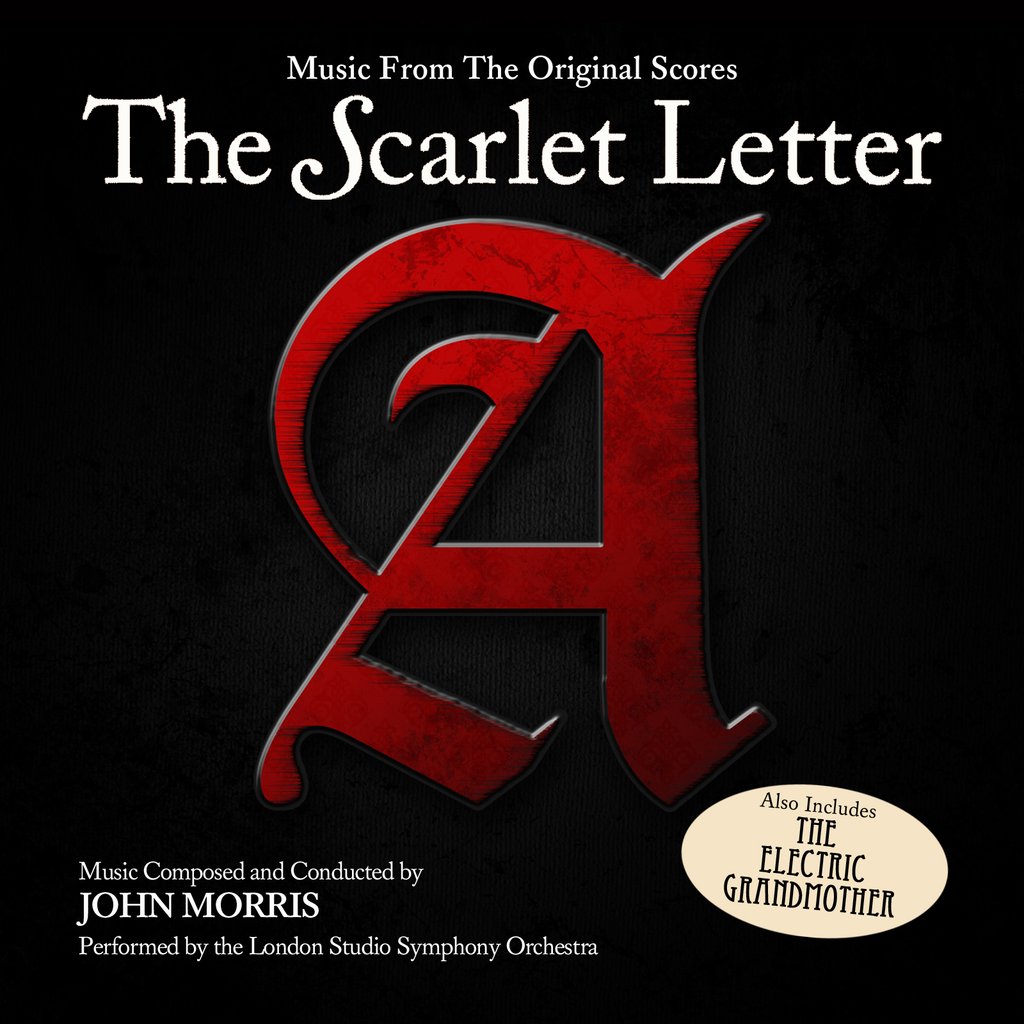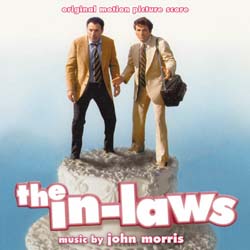 Latest project


Kansas to Kandahar (2006)