13. 01. 2007: You can read interview with Dario Marianelli about his work on ATONEMENT and upcoming THE SOLOIST on Music from the Movies. Also available on Music from the Movies is the interview with Jean-Yves Thibaudet.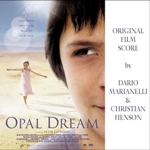 22. 12. 2007: OPAL DREAM samples are now online. Also added various suited (edited by Carlean) from Dario Marianelli's 2007 movies (Goodbye Bafana, Atonement, The Brave One) and his older Shooting Dogs score.
21. 12. 2007: OPAL DREAM tracklist is now online. Samples coming by the end of the year. The recent Satellite Award for best original score went to Alberto Iglesias for his The Kite Runner score. Atonement won in best adapted screenplay cathegory only.
14. 12. 2007: The Broadcast Film Critics Association has also announced their award nominees, including the music categories.
BEST COMPOSER
Marco Beltrami - 3:10 to Yuma
Alexandre Desplat - Lust, Caution
Clint Eastwood - Grace Is Gone
Jonny Greenwood - There Will Be Blood
Dario Marianelli - Atonement
Alan Menken - Enchanted
Here you can read selections of review of ATONEMENT mentioning Dario Marianelli's score. For more quotations, check today's Film Score Daily.
"Two characters make significant use of a typewriter ó one is an aspiring playwright, the other a yearning rural swain -- but the sound of the machine is co-opted by Dario Marianelli, who wrote the movie's score and who conjoins the clack-clacking of mechanical composition with the steady plink of a repeated piano note. At a climactic moment Brenda Blethyn, who can be as subtle an actress as Mr. Marianelli is a composer, leaps screaming from the darkness and begins beating on the hood of a car with an umbrella, a tocsin that joins the plink and the clack in a small symphony of literal-minded irrelevance."
A.O. Scott, New York Times
"As I said, there are many accomplishments in this movie, from the character-defining costumes to the breathtaking cinematography, not to mention Dario Marinelli's lush score, which takes its percussive beats from the clacking of Briony's typewriter keys."
Lou Lumenick, New York Post
"Wright attempts to compensate for the growing slackness with mighty, Oscar-ish flourishes of music, sound (the banging of a manual typewriter sounds like a gunshot, which is probably the point) and photography, the highlight being Robbie's surreal journey through the confusion of the massive Dunkirk evacuation."
Gary Thompson, Philadelphia Daily News
"So it falls to composer Dario Marianelli to supply the course-correcting clackety bits that shore up the subtext. It makes sense that the clicks and pings embedded in the melodious musical themes arrive haltingly at first - in imitation of a young typist's mechanical limitations."
Lisa Schwarzbaum, Entertainment Weekly
"Almost the first sound we hear in Joe Wright's 'Atonement' is the tap of typewriter keys. Soon, the tapping becomes regular, like drumbeats, and it sets the tempo for the music that comes surging in."
Anthony Lane, The New Yorker
"And where 'Pride & Prejudice' took a more realistic look to [Jane] Austen's universe, 'Atonement' consciously evokes the acting conventions and romantic cliches of '30s/'40s melodramas -- from the cut-glass British accents, through Dario Marinaelli's romantic, kinetic score, to the starchy period look."
Derek Elley, Variety
"Dario Marianelli's evocative score, with typewriter keys used as percussion, adds greatly to the film's emotional power."
Ray Bennett, Hollywood Reporter
13. 12. 2007: Dario Marianelli's score for Joe Wright's ATONEMENT was nominated for the Golden Globe award in Best Original Score cathegory. The film was also nominated for 6 additional awards including nominations for both lead actors, supporting actress in drama, best director, best screenplay and best motion picture drama. The ceremony will took place on January 13th and will be broadcasted on NBC. For the complete list of nominees, visit Golden Globe website.
GOLDEN GLOBE: ORIGINAL SCORE
Michael Brook/Kaki King/Eddie Vedder (Into the Wild)
Clint Eastwood (Grace is Gone)
Alberto Iglesias (The Kite Runner)
Dario Marianelli (Atonement)
Howard Shore (Eastern Promises)
08. 12. 2007: Promotional CD-R (sourced from MP3) of Dario Marianelli's score (co-composed by Christian Henson) for OPAL DREAM is now available. Total length is 28:25 and CD contains 14 tracks. More information and samples coming soon...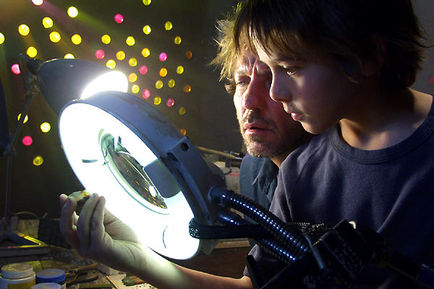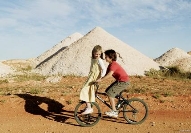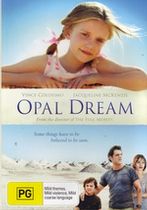 04. 12. 2007: ATONEMENT soundtrack released on Decca Records today in the US.
30. 11. 2007: The International Press Academy has announced the nominees for the 2007 Satellite Awards, which acknowledge achievements in film, television, DVD and new media. The 12th annual ceremony will be held Dec. 16 in Century City, with awards going out in 49 categories. The rest of the nominees can be found here.
SATELLITE AWARDS ORIGINAL SCORE
Dario Marianelli, "Atonement" (Focus Features)
James Newton Howard, "The Lookout" (Miramax Films)
Michael Giacchino, "Ratatouille" (Buena Vista Pictures)
Alberto Iglesias, "The Kite Runner" (Paramount Vantage)
Howard Shore, "Eastern Promises" (Focus Features)
Nick Cave, "The Assassination of Jesse James" (Warner Bros. Pictures)
24. 11. 2007: Along with Alexandre Desplat's LUST CAUTION and Howard Shore's EASTERN PROMISES, Dario Marianelli's score from ATONEMENT is being suggested by production company Focus Features for Best original score Awards. In case you have trouble reading the description, it says: "Atonement has been rendered on the screen so well that it ranks with the best novel adaptations of recent years. Dario Marianelli's evocative score, with typewriter keys used as perscussion, adds greatly to this film's emotional power."

09. 11. 2007: Links to numerous reviews of ATONEMENT, THE BRAVE ONE and BEYOND THE GATES added to links section. If you haven't ordered ATONEMENT through Amazon.co.uk already, you can pre-order US edition of the CD on SAE for a very reasonable price. Soundtrack will be released in United States on December, 4th.
24. 10. 2007: From today's Film Music Weekly: "Following the Oscar-nominated Pride and Prejudice and the current Atonement, which is getting rave reviews everywhere, Dario Marianelli works on his third film for director Joe Wright: THE SOLOIST. The composer has been working in Los Angeles recording music that will be featured in the film, which stars Jamie Foxx as the musical prodigy Nathaniel Ayers whose career as a violinist and cellist is prevented by schizophrenia. Based on a true story the film is scheduled to premiere in 2009 and also stars Robert Downey Jr. Filming begins in January."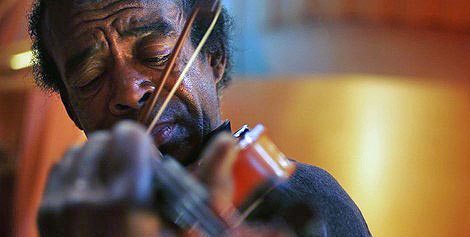 Dario Marianelli was also one of the honorees of ASCAP award (for V FOR VENDETTA) at the gala dinner and awards presentation honored those writer and publisher members of the PRS whose repertory is licensed by ASCAP and was among its most performed works in the U.S. during 2006. The ceremony took place on October 10 at The Grosvenor House Hotel in London.
16. 9. 2007: ATONEMENT samples are now online! Track times added to the discography. Also upcoming Asif Kapadia's FAR NORTH added to the filmography. FAR NORTH's poster can be seen in high resolution here.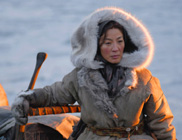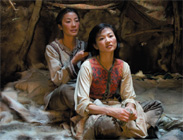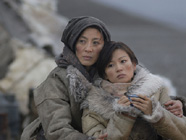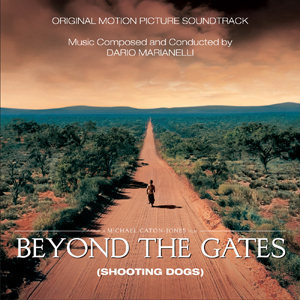 14. 9. 2007

: You can already pre-order BEYOND THE GATES aka SHOOTING DOGS on SAE now. There are also 4 clips from the score available and you can listen to cue Is God Here? on Movie Score Media's website. Total length of the CD is approximately 34:33 and the shipping will start on October 9th. Tracklist added to the discography. Here is the brief info about the score from the press statement:
" Academy Award-nominated composer Dario Marianelli (Pride and Prejudice, The Brothers Grimm, V for Vendetta) has crafted one of his most beautiful and emotionally charged scores for the British drama BEYOND THE GATES, known outside the USA as SHOOTING DOGS. Scheduled for release on October 9, 2007, MovieScore Media proudly presents the original soundtrack album from the film, featuring Marianelli's orchestral score in conjunction with a number of African songs performed by the Chorale de Kigali and the Voices of Kicukiro in Rwanda.

BEYOND THE GATES, starring Oscar nominated actor John Hurt, Hugh Dancy and Dominique Horwitz, is veteran director Michael Caton-Jones' very strong film about the horrendous genocide in Rwanda in 1994, where 800,000 people were killed in 100 days. Composer Dario Marianelli, who is no stranger to the genre having scored Michael Winterbottom's much acclaimed In This World in 2002, says that the music had to connect with the story in "a very direct and truthful way". While doing research for the score, Marianelli discovered that at the time of the genocide a lot of Tutsis were listening to the songs of Cecile Kayirebwa, who had become the voice of their plight. "The power of the images, and of the truth behind them, was crying for something simple and direct, and I thought that if I could find the right kind of woman's voice, it could have a very direct emotional impact," Dario Marianelli explains. The voice of Cecile Kayirebwa was the "hook" needed as to anchor the score in the real suffering of the period.

Under it's original title, SHOOTING DOGS, the film has been recently released theatrically in countries such as Germany, Spain and Japan. For the US market, the film is released as BEYOND THE GATES on DVD on September 18, 2007, by 20th Century Fox Home Entertainment.

BEYOND THE GATES marks MovieScore Media's second Dario Marianelli album (the other one was the label's first entry in the 'Discovery Collection': I Capture the Castle, MMS07004)."

12. 9. 2007: On ATONEMENT website you can listen to few more cues from the score as a stream audio. The CD has already been released in EU and sound samples are hopefully coming soon. THE BRAVE ONE CD has also been released and clips are now available. On October 2nd, Movie Score Media will release Dario Marianelli's soundtrack for BEYOND THE GATES aka SHOOTING DOGS a 2005 genocide drama, starring John Hurt and directed by Michael Caton-Jones.

25. 8. 2007 : THE BRAVE ONE tracklist added to the discography. You can pre-order the CD (about 45 minutes long) onVarese,Colosseum , SAE and Intrada .

15. 8. 2007: Tracklist and cover of ATONEMENT added to the discography page. No track times available yet. You can load higher resolution version of front cover by clicking on it. You can already pre-order ATONEMENT soundtrack on Amazon UKand US (available as much more expensive UK import). Soundtrack will be released on September 10th.

14. 8. 2007: Cover art of Dario Marianelli's THE BRAVE ONE is available on Colosseum's website where you can also pre-order the CD. There is no tracklist available yet. Click on the image to see the front cover in higher resolution. According to website of Dario Marianelli agency Air-Edel he will also provide the score for the upcoming Asif Kapadia's movie FAR NORTH with Michelle Yeoh and Sean Bean. So far no release date was announced yet. From the index page of this site are sections Links andConcert workaccessible now.

1. 8. 2007: You can download international trailer for ATONEMENT here. On the film's official website also appear two cues (used in the trailers) as stream audio.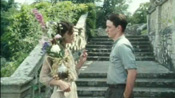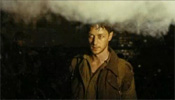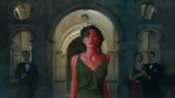 3. 7. 2007: Soundtrack THE BRAVE ONE will be released by Varese Sarabande on September 11th. The score is described on Varese's website as: "The riveting original score for The Brave One was composed by Academy Award nominee (Pride & Prejudice) Dario Marianelli."
29. 6. 2007: First poster for THE BRAVE ONE is now available. You can see it in larger resolution here. There is a small mention about the soundtrack release "Soundtrack album on Varese Sarabande CDs". You can download THE BRAVE ONE trailer here. According to Mikael Carlsson ATONEMENT score has already been recorded in Air Lyndhurst Studios. ATONEMENT will be opening Venice film festival at the end of August and then released on September 14th in UK.
4. 6. 2007: Tracklist of promotional CD Film Music of Dario Marianelli added to the discography. Added exclusive samples from HAPPY NOW, CHEEKY , IN THIS WORLD, PANDAEMONIUM and SEPTEMBER to the pages of individual projects. More on the way...
16. 5. 2007: You can pre-order upcoming I CAPTURE THE CASTLE CD on Intrada or SAE now (SAE pre-order page features a few clips from the score). CD is coming on May 29 as the first release in Movie Score Media's Discovery Series. Tracklist added to the discography section. Total length 53:33.
2. 5. 2007 : Upcoming release of Dario Marianelli's I CAPTURE THE CASTLE on Movie score media will be delayed of two weeks. Both online release and CD should be available on May 22. CD will be available through various online stores including Intrada and Screen Archives for USD 19.99.
14. 4. 2007: According to this article published on Soundtrack.net two days ago, Movie Score Media producer Mikael Carlsson confirmed that all their upcoming releases will be not only available for download but also on CDs distributed through Screen Archives. The first CD to receive this treatment will be The Piano Tuner of Earthquakes composed by Christopher Slaski released on April 17.
12. 4. 2007 : Added more details regarding most of the upcoming and recent projects. You can download trailer for the upcoming horor movie SHROOMS here. The highest resolution teaser trailer for upcomingJoe Wright's ATONEMENT you can download here. New version of the website coming very soon.
8. 4. 2007: GOODBYE BAFANA tracklist added to the discography section. Updated filmography section with a couple of new sound clips from PANDAEMONIUM, CHEEKY, I CAPTURE THE CASTLE, SHOOTING DOGS, PASSED BY and THE RETURN. Stay tuned for more details regarding the upcoming projects and GOODBYE BAFANA sound clips coming within the next few weeks.
29. 3. 2007: Two new Dario Marianelli releases are on the way. The first is the original score soundtrack for GOODBYE BAFANA released on April, 10 by Colosseum Records. About 4 weeks later Dario's 2003 score for I CAPTURE THE CASTLE will finally see the light of the day thanks to Mikael Carlsson's online label Movie Score Media. Stay tuned for more information regarding both releases and soon-to-be-updated filmography section with a lot of new upcoming and recent projects and more sound clips.
27. 8. 2006: Dario was officially confirmed as the composer of Joe Wright's (Pride and Prejudice) upcoming film ATONEMENT, which is being shot these days in UK and will be released next year during the break of August and September. You can see a couple of photos from the shooting here or check the project details here.
19. 8. 2006: You can watch a BBC videointerview with Dario about his work on SHOOTING DOGS here (available as stream video only). If you are interested in seeing the trailer for upcoming Asif Kapadia's THE RETURN you can download it here .
3. 7. 2006: Dario finished his work on upcoming Sarah Michelle Gellar supernatural thriller THE RETURN directed by Asif "The Warrior" Kapadia and is currently working on the new project of danish director Bille August about Nelson Mandela called GOODBYE BEFANA. The Return will be released in theaters on November 17th, 2006, while Goodbye Befana will be released around November/December to be acceptable for Academy Awards.
3. 7. 2006: Dario Marianelli visited Soncinemad film music festival and participated in discussions with fans and CD signing. You can check 2 of photos from the festival with Dario hereand here and. Some comments from lucky visitors of the festival follow:
"I enjoyed a lot the seminar day with the conferences with Chris Young, Hans Zimmer & Harry Gregson-Williams and Dario Marianelli. (...) Dario Marianelli was also very kind and humble. I interviewed him in Plaza Mayor while drinking a cocktail and he was really nice and open. His masterclass conference moderated by Mikael Carlsson was also one of the best moments of the day."
"Finally, there was Mikael's interview with Dario Marianelli - and this was a great way to finish off the series of seminars. I'd had a chance to speak with Marianelli earlier in the day and I'd mentioned that I hoped that he'd take the opportunity to play something on the piano. At the time, he said that he was unsure whether he would or not. But I'm glad to say that Mikael made things so relaxed for Dario that when the opportunity came, Dario played some music from The Brothers Grimm. From what people said at the festival, Dario was gobsmacked at what he saw - so many people taking an active interest in his music and he was very happy to speak to anyone who had anything to say or ask about his work. Unfortunately, as far as I could tell, only Dario and Chris Young made the effort to attend the CD signing sessions but I think that everyone appreciated the effort they made in attending."